Want to interact with your customers but don't like the look of a QR Code? We have a solution for that!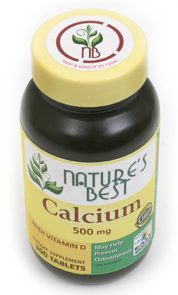 A SnapTag is a 2D bar code like a QR Code, however a SnapTag integrates into your logo design with a simple, thin circle.
How Does it Work?
Consumers can easily use their smartphone or a mobile device with a camera to scan or take a picture of the code.
The tag can initiate several options other than just bringing you to a website.
Options include:
• An opt-in dialog via email or text
• A connection through Social Media
• Access to brand promotions, contests, coupons, videos, etc.
Besides design integration, the biggest benefit to these codes is the access to analytics that let you know who is engaging with your brand.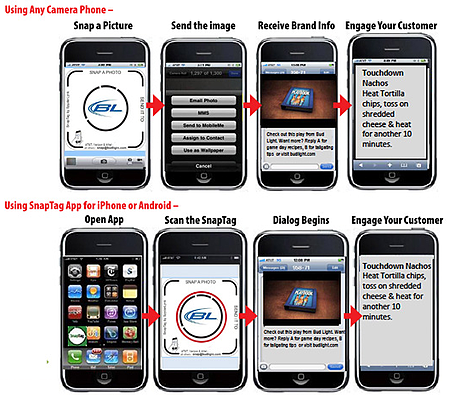 See this label at Pack Expo 2013!
Our HERMA H400 series label applicator will be running Weber SnapTag labels in our Pack Expo Booth C-919. This is a fast, accurate labeling system that is perfect for high volume labeling.
The Pack Expo demo labels will be applied to the top of a vitamin-sized bottle cap at high-speed.
The SnapTag on this label incorporates the Weber logo and, when scanned, brings you to a landing page on our website full of additional SnapTag information. Talk to one of our prime labeling account managers at the show for more information on how this can work on your product.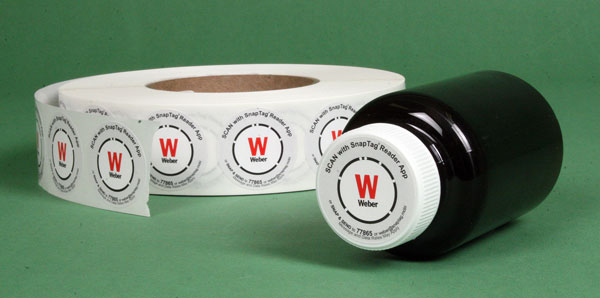 If you can't make it to Pack Expo 2013 but would like a sample of this label, contact us at 847-364-8500 or use the link below.