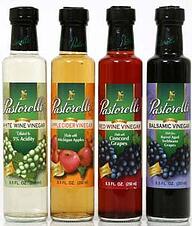 One of the hot trends we discovered at the Dairy Deli Bake trade show was many brands are offering multiple flavors for their products. This included:
Limited Edition Flavors
Seasonal Flavors
Experimental Flavors
Let's say you have a business that specializes in jams and sauces. You might want a special holiday jam or to test a new flavor combination for your hot sauce line.
The more flavors you can offer, the bigger your potential customer base. But this can also lead to some packaging challenges.
If you want to use the same label size and label art for every flavor, you can simply have labels preprinted and then later imprint the variable information, such as ingredients or nutrition fact, on-site using a Zebra or Datamax thermal-transfer label printer.
But if you want each flavor to stick out on the shelf, you might want unique artwork for each flavor or different complimentary colors.
Many show attendees told us that when they have unique labels printed for each product, they can end up with left-over labels because of high minimum label runs. They also have to throw away printed labels when ingredients or nutrition facts change, making their current labels obsolete.
Luckily, we have a solution for that!
Digitally Printed Labels

Our HP digital printing presses offers lower minimums than our flexo label presses which makes it a great solution for multiple SKU print jobs. Our digital presses print high-quality labels with up to 7 colors and can print variable information like bar codes, expiration dates and nutrition facts.
QuadraColor Inkjet Label Printer
If you want even more flexibility in your label printing, choose the QuadraColor high-resolution inkjet label printer. Investing in this printer means you can print the color labels you need at any quantity on-site quickly and cost-effectively. If you want to make customized products with special labels for your customers, you can change your artwork and print the new labels on demand.
Check out a quick video Mike Soloway made of the QuadraColor printer while at IDDBA.
If you have any questions about multiple SKU food labels...