Happy almost St. Patrick's Day everyone! Hope you have a wonderful weekend. Here are some of the top stories from this past week that we tweeted at @WeberPackaging.

Expo West
Top 10 Expo West supplement trends http://ow.ly/iWLUH [IMAGES] @NatProdInsider
The Anaheim Convention Center hosted the annual Natural Products Expo West last week. This is the leading trade show for the organic, natural and healthy products industry.
We've been following the updates from the show to see what the new trends in natural are and, of course, what packaging is being used.
Visit this gallery for images of the top supplement trends from the show!
Counterfeit Labels
Pharmaceutical companies fund Interpol fight against counterfeit drugs http://ow.ly/iSFWf #SecurityLabeling
The pharmaceutical industry is dealing with an ongoing problem of counterfeit pharmaceuticals being sold around the world. Not only does this hurt their brand but it is also very dangerous.
The label and packaging industry is working with pharmaceutical companies to create new security labels and marks to ensure you're using the product advertized on the label.
If you need more information tamper-evident and anti-counterfeit security labels, talk to a Label Expert.
GMO Labeling
Whole Foods announces mandatory #GMO labeling in stores by 2018 http://ow.ly/iKeHs #FoodLabeling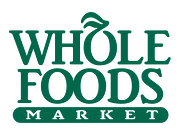 Even though Prop37 failed in California in November, GMO labeling has not left the headlines. Several state governments are proposing labeling laws that would require products with Genetically Modified Organisms (GMO) to be labeled on the product.
The major grocery chain, Whole Foods Market, announced this week that they will require products sold in their store to be labeled if they have GMOs.
We can help our many customers who sell in Whole Foods prepare their new label art whether they need to add a GMO label or want to label theirs "GMO-Free".
In Weber News...
Weber Packaging Solutions Headquarters
Take a look around our plant http://ow.ly/iSUbE #labels #printing #manufacturing
This week we started a Facebook photo album of Weber plant pictures. We're sharing pictures of our manufacturing and printing process as well as the great team members that make your labels and labeling systems.
Stay tuned for more pictures on our Facebook page!
Product Announcement
Introducing our new Model 4300e Pro-Apply all-electric label printer-applicator http://ow.ly/iPfn0 #Labeling @PackagingWorld
Packaging World recently featured our new Model 4300e Pro-Apply all-electric label printer-applicator on their website and e-mail newsletter.
This new system was something we were proud to unveil at WestPack and SouthPack. Read about our new printer applicator at Packaging World or on our website.