We're back from a great trade show in Anaheim, CA!
For our Top Tweets blog we decided to share some of the biggest food and beverage labeling news stories of the week. Remember to follow all our tweets at @WeberPackaging.
Maple Labeling
New York maple producers argue for uniform labels http://ow.ly/hRAFE #LabelingNews
A new labeling initiative is being supported by Canadian and US maple manufacturers. Currently each brand describes different types of syrups with their own terminology. This can be confusing to the consumer and hurts the maple syrup industry when exporting the products overseas.
Dairy Labeling
Should soy and rice products be labeled differently than dairy? Dairy farmers think so http://ow.ly/hOCwS #Yogurt #FoodLabels
The dairy industry has filed multiple complaints with the FDA over the label "milk" on soy and rice products. According to the dairy industry, the soy and rice products are misleading consumers by equating their product's nutrition value to milk. The FDA is reviewing this complaint.
If the FDA enforces a change in the labeling, you could see new packaging for these products and possibly a change in where they are located on the store shelves.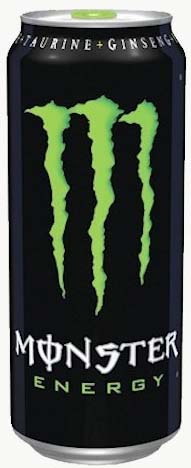 Energy Drinks
Monster Energy Drink will now be considered a "conventional food" under the FDA. Caffeine info will be on new label http://ow.ly/hOH99
Monster Energy Drink announced it will no longer be considered a dietary supplement. Instead, their drinks will be a conventional food and therefore adhere to FDA guidelines. The company says it will be able to compete better with other similar beverages like Red Bull and avoid criticisms that they are avoiding FDA labeling regulations by classifying themselves as a dietary supplement.
Monster Energy Drinks labels will soon include information about the caffeine content that was not required when it was a supplement.
Trend Alert
Trend Alert: Small Craft Breweries Are A Big Hit http://ow.ly/hQMVN
Big Numbers: In the last 5 years the craft beer industry has nearly doubled its market share.
Craft brewers often prefer pressure sensitive labels for their bottles over paper cut and stack. We will talk about more about these labels in March. Stay tuned!
In Weber News...
As we mentioned in our last post, we expanded our trade show special discount to our social media friends. Use the promo code WP10 on Go-Label.com for 10% off your entire purchase. This offer expires 3/31/13.
Go-Label is our online store for labels, ribbons, printers, labeling software and more!
Visit our Facebook page for more pictures of our WestPack trip.