Monday we'll be headed to sunny California for the 2013 WestPack trade show. We're excited to meet with our West Coast friends and partners and introduce our new labeling system.
Packaging Matters
MeadWestvaco study: Consumers dissatisfied with #packaging http://ow.ly/htHo7
This week MeadWestvaco released a consumer satisfaction study called Packaging Matters. Some of the most notable findings were that satisfaction decreases when the consumer uses the package at home, especially to-go containers.
Read more findings from this study at Packaging Digest.

Beverage Labels
Are energy drink #labels missing important information and warnings? http://ow.ly/hvBCX
Energy drinks do not fall in the same category as other beverages for labeling regulation. Because of this, the labels are not required to include caffeine amount and health warnings. Do you think energy drinks should be required to share more information on their labels?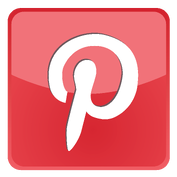 Pinterest and Food
Why your food brand should be on #Pinterest - Food is the #1 category http://ow.ly/hpwAW

This infographic presents the facts behind the Pinterest user. Because users interact the most with the food category, we recommend our food industry friends get involved and share their products.
Pinterest is a great place to share your brand images and give tips on recipes for your product.
We love sharing the wonderful packaging and label examples in the food industry on our boards. Get started today! We'd love to add your packaging to one of our Pinterest boards.
Medicine Labels
Decoding over the counter medicine labels http://ow.ly/htx6s
This article explores the issues with common parts of over-the-counter medicine labels. Did you know words like "Extra Strength" and "Maximum Strength" are not regulated and do not have a standard definition? Take a look at this article for more over-the-counter label tips.
In Weber News...
Visit me at #WestPack in booth 5411 for a @WeberGoLabel Show Special! http://ow.ly/hr4Jd
I'll be sharing a Show Special Discount with guest of our WestPack booth at WestPack. Stop by and ask for the discount code.

See you in California! Follow my tweets from the show @WeberPackaging