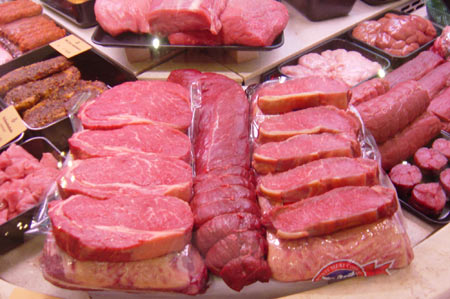 Follow our Tweets at @WeberPackaging for news in labels, packaging, manufacturing. Here are a few recent Tweets about labels.

Adhesives
How to choose the right label adhesive http://ow.ly/jYfaD #LabelingTips
This article presents information to consider when selecting adhesives for your labels. Choosing the right adhesives is important because labels are used in every industry. Label adhesives meant for the medical industry might not be correct for your food label. And only certain adhesives work in cold, wet or refrigerated conditions.
We'll help you select the best label material and adhesive based on your application.
Meat Labels Get An Upgrade To Help Consumers & Reboot Sales http://ow.ly/jTQPK
Label changes are coming for the American meat industry!
Soon you will see new names to describe the cuts of meat at the grocery store. The original Uniform Retail Meat Identification Standards that are currently being used to identify the different cuts of meat were meant for butchers and not every-day customers.
After nearly two years of consumer research, the National Pork Board, the Beef Checkoff Program and federal agriculture officials have agreed on an updated labeling system that should hit stores just in time for prime grilling season.
More than 350 cuts of pork and beef will carry new labels that will include new names, characteristics of the meat and cooking guidelines. The new labels will eliminate confusion for the consumer and should increase sales.