Learn More About Weber's Model 4050
Cost-effective print-apply redesigned.
Weber's Model 4050 is the next step for our proven label print & apply systems. As a label printer-applicator that meets all the requirements of a modern labeling system, the new 4050 includes a wide range of features that set it apart from the competition.
Thanks to its modular design, the system can be individually configured and adapted to any particular application. And maintenance is simple with easy-to-access separate modules. The Model 4050 can use print engines from all leading manufacturers. And, because of it's solid build quality, it can print and apply labels very precisely even in high-speed applications at any angle.
Some of the other amazing features include:
Reduced compressed air requirements due to the modulated vacuum using sensors to save up to 80% over standard vacuum systems.
Increased precision from the powered unwind and rewind modules that minimize wear on the print heads and other parts.
The Model 4050 is designed without maintenance parts as components are replaced only when needed. Only the print engine needs to be maintained.
The 4050 meets EN 415 standard machine safety requirements to prevent injury.
The Model 4050's larger 7" color LCD screen puts operation, diagnostic, and production details at your finger tips.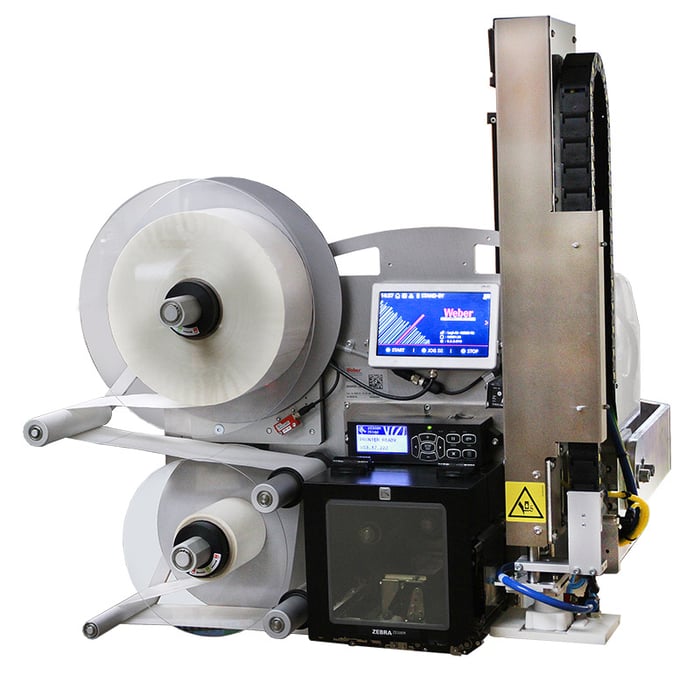 Weber Can Improve Your Labeling
The list of features for the Model 4050 go on and on. Equipped with an optional Logic Controller, the 4050 can handle ever-changing production and interface variables. Set-up is a breeze with the user-friendly touchscreen display. And the 4050 can be paired up with a wide range of applicators to create the option you need to apply labels to most shapes and sizes of products.
If you are looking for the the most reliable 24/7 workhorse label printer-applicator on the market, be sure to demo the new Weber 4050. With over 89 years of labeling experience, Weber can guide you to a successful labeling experience. We Identify Your World.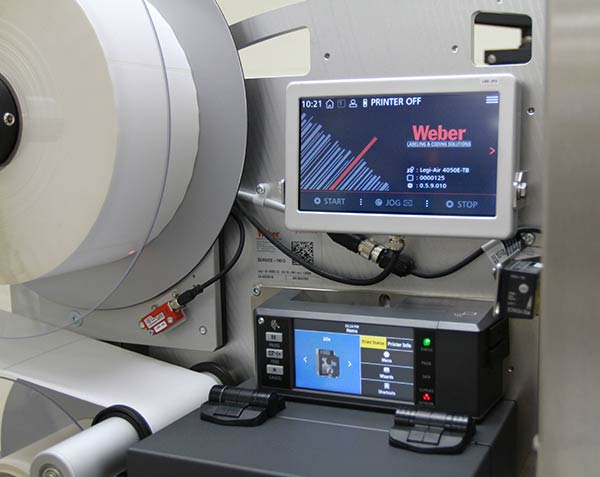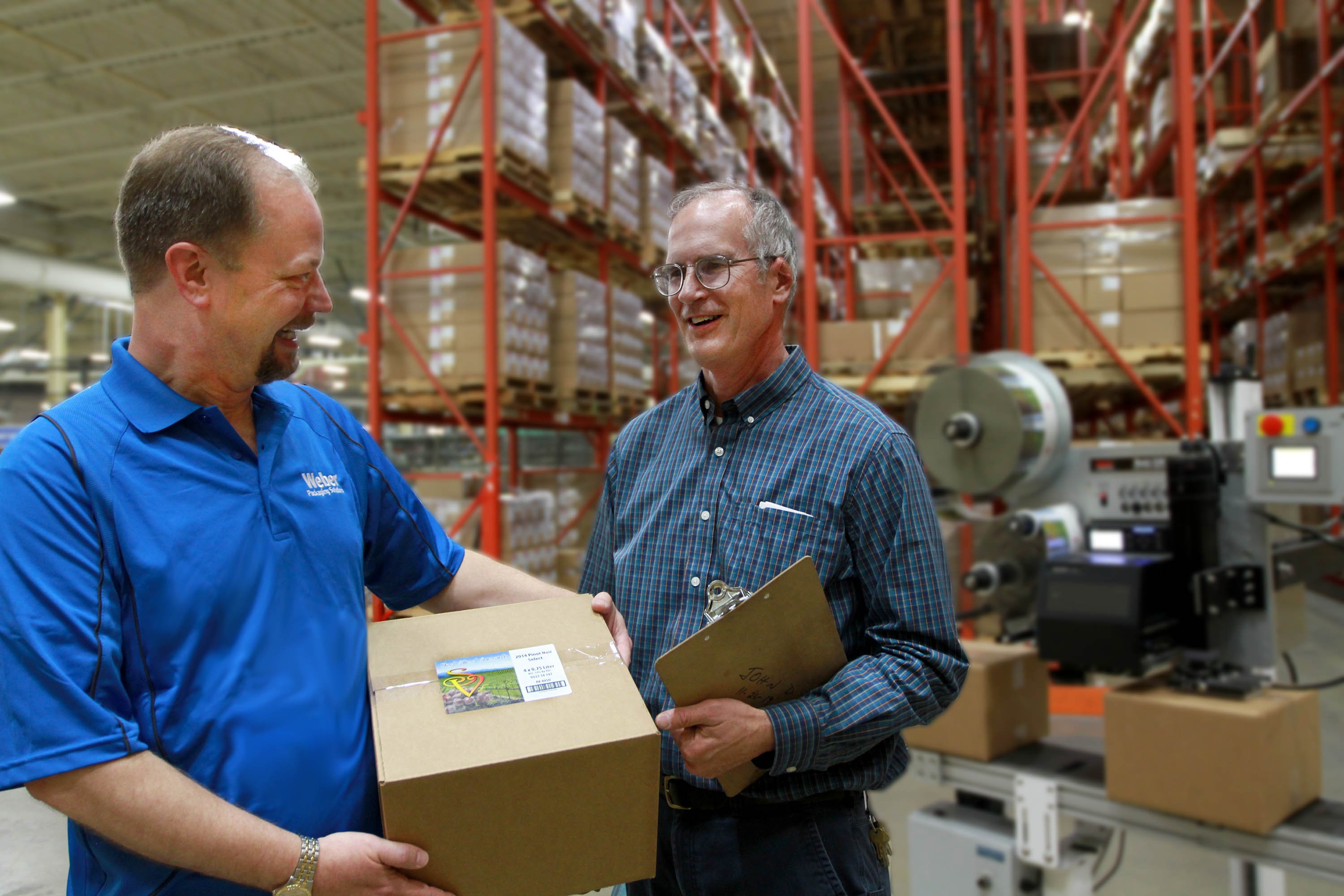 More Info on the Model 4050