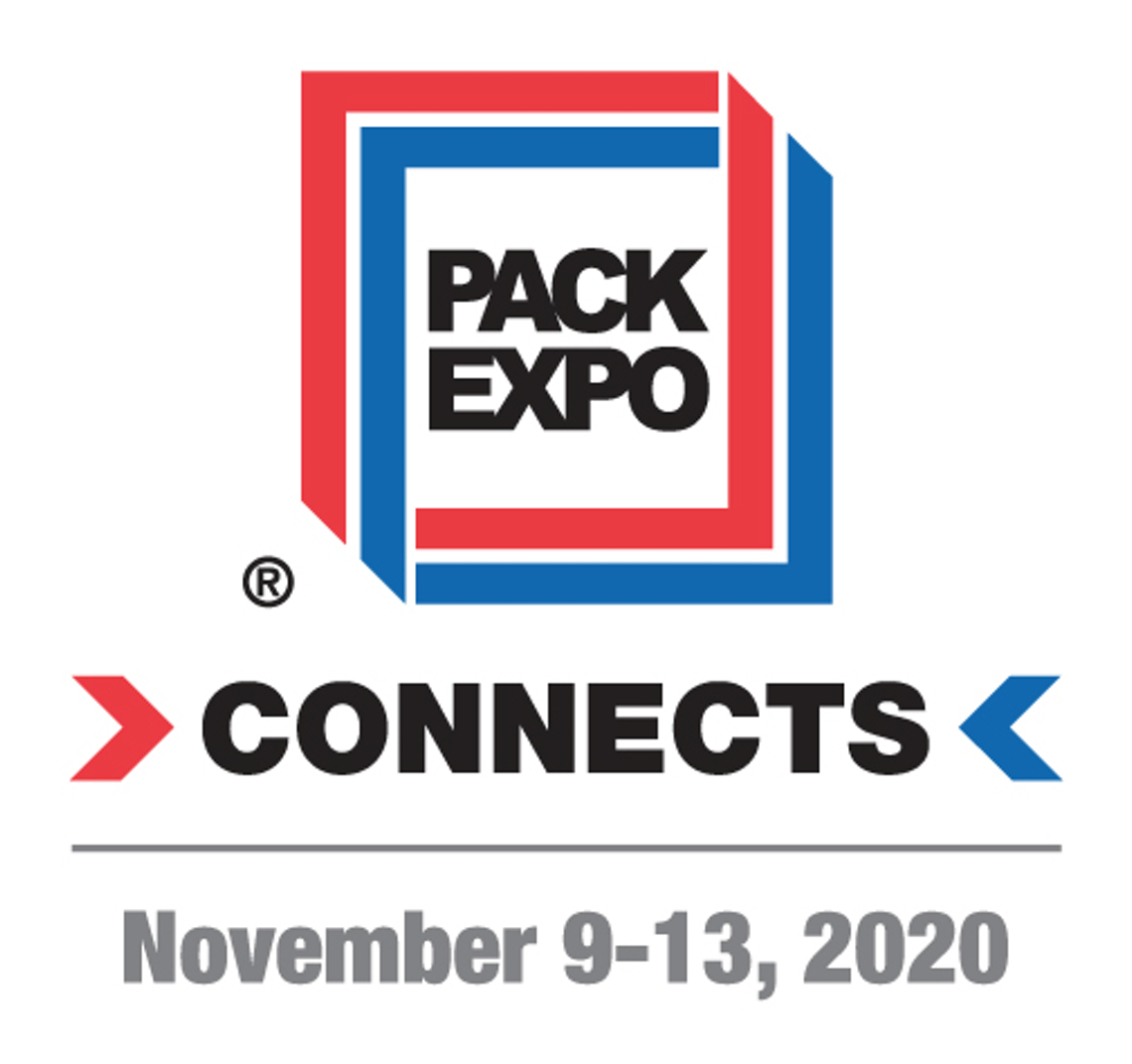 This has been an interesting year indeed. The global pandemic we have faced in 2020 has posed numerous challenges and obstacles to businesses across all industries. We have witnessed a shift in the way the world and people do business. Traditionally, Weber Packaging Solutions regularly exhibits at various industry trade shows around the country each year. And for the first time ever since the inception of this fall packaging show, Pack Expo will be a virtual tradeshow.
PMMI has decided to hold this year's Pack Expo Show virtually, with exhibitors and attendees gathering online for live demos, chats and virtual information. Pack Expo Connects is November 9-13, from 10:00 am to 3:00 pm CST. Companies, like Weber Packaging, will be represented online with our own site that you can visit, watch live demos and talk with our staff - just like a real trade show.
What does that mean exactly? A virtual tradeshow is a type of virtual event run in an online environment, that is hosted online for a limited period of time. It can be considered the online equivalent of a traditional tradeshow or exhibition. But exhibitors and visitors connect with one another on the web, rather than in-person.
Virtual tradeshows can be accessed anywhere, as they are not limited by their geographic location, so all that's needed to attend is a device with good connection to the internet. Virtual tradeshows facilitate direct interactions between exhibitors and attendees with interactive features, such as live chat, chat rooms, 1 to 1 or group video calls, Q&A, Live webinars or on-demand webinars, webcasts, and more.
Visitors to a virtual tradeshow fill out an online registration form to create an online badge, and then enter a virtual exhibit hall to visit virtual booths. The virtual booths often reflect the imagery of a real-world tradeshow booth with desks and displays.
How do you get started to attend?
All you need to do is to go here and register for your free access to the show. Go to:
https://www.packexpoconnects.com
After you register, you can set up your MyConnects Planner and sign-up to watch live demos, get more information on new products, and search for what you need.
You can visit our Pack Expo Connects page here: http://nvyt.es/c399fc0d68e95bb2fb22
If you go to our page, you can sign-up for our Live Demos. Weber will be doing live demos on a variety of products being used in vertical markets:
Craft Beverage Labeling Solutions

Complete Cannabis Labeling Solutions

Best Ways To improve Your Food labeling

Labeling & Coding Options For Life Sciences
These demos are at specific times (live) and you have to sign-up to watch as audience sizes are limited. Visit our site and you can see the available times along with a brief description. If you don't register, you won't be able to see and interact with all the features on our site (or other exhibitors).
We also have Product Videos on our site showing interesting information about:
The Secret to Getting Great Labels


When You Need Reliable Print-Apply Systems

Alpha HSM High-Speed Modular Labeling Systems

Complete Cannabis Labeling & Coding Solutions

Best Ways To Improve Your Craft Beverage Labeling & Coding

Exploring Different Types of Inkjet Coding Systems

Labels For Life Sciences and Healthcare Applications

Discover the Wide Range of Labeling Systems From Pack Leader USA
We hope you will register and stop by Pack Expo Connects. This will be the largest gathering of Packaging Industry Professionals this year and you don't want to miss the opportunity to learn about what's new and exciting! Make plans to visit us at one of the sessions to learn more about the variety of labeling solutions that Weber can supply. Our booth always has a wide-range of labels and labeling systems with videos and demonstrations. It is always easier to learn about products when you can see them close-up, watch a demo, and ask questions from the experienced staff.
If you have any questions or need more information, please visit our web site - www.weberpackaging.com