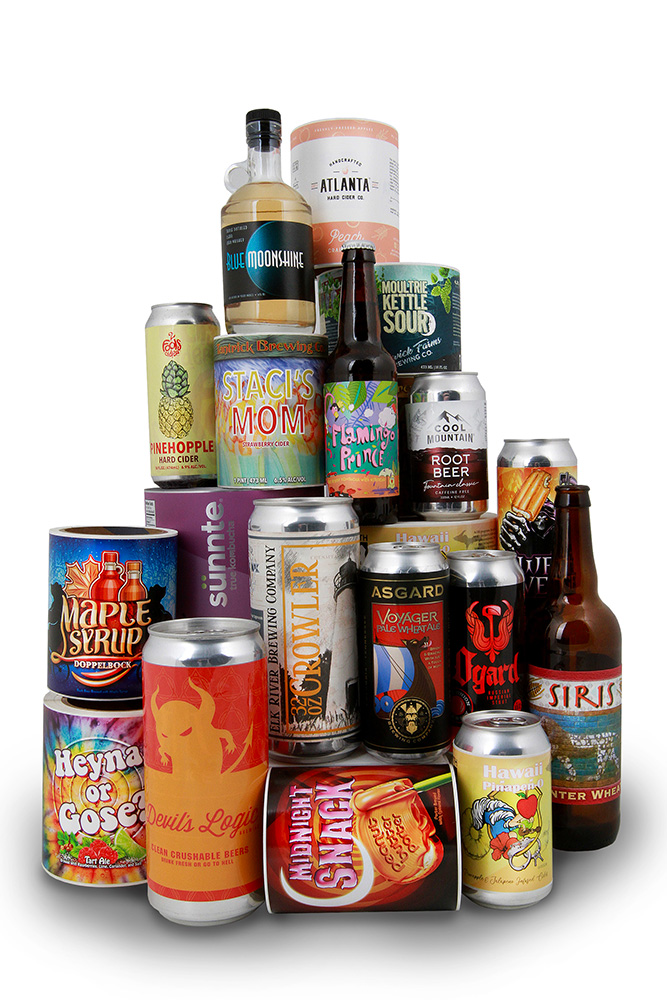 Once again I ventured back to visit our busy Digital Label Presses and did my year-end survey of all the cool labels that we printed in 2021. Weber has some amazing customers that trust us to take their incredible artwork and turn it into labels that will showcase their brand.
Digging through the sample rack of labels siting in the corner, I found that we had printed a lot of beautiful craft beer labels! But I also noticed that there was a wide range of other craft beverages mixed in with all these beer labels.
We are now printing lots of labels for craft soda, ciders, cold press beverages and even kombucha. And, wow, these are some great looking labels!
So this year I am mixing it up a bit and including other craft beverages so you can see craft beer isn't the only well dressed refreshment on the block. Enjoy!
And I hope you all got through 2021 safely and remain in good health. We sincerely care about all our customers and friends who read our blogs.
1. Benny Brewing Company - Wilkes-Barre, PA
Ben Schonfeld became enamored with craft beer after stopping at a brew pub when they finished a round of golf in Myrtle Beach years ago. He developed an appreciation for the time, thought and imagination it takes to brew a great craft beer.
After few years of developing recipes, testing ingredients and learning procedures on his 10 gallon brewing system, Ben opened the Benny Brewing Company on June 10th, 2010. His nano-brewery is brewing on a 30 gallon SABCO system and supplies many local establishments with his 4 core brands and a wide variety of seasonals.
His beers are inspired by a variety of ingredients, social and cultural trends along with fun food pairings. We especially liked this colorful label for his Heyna or Gose Tart Ale. It's described as a sour ale brewed with raspberries, lime, coriander and salt. Sounds awesome!
All of Benny's labels are colorful masterpieces of art, using bright colors and special effects to catch the customer's eye. They might be a small local brewery, but their products would be well-received by a larger audience.
His labels are printed on white BOPP film with a gloss laminate to enhance the color and protect the label from moisture and abrasion.