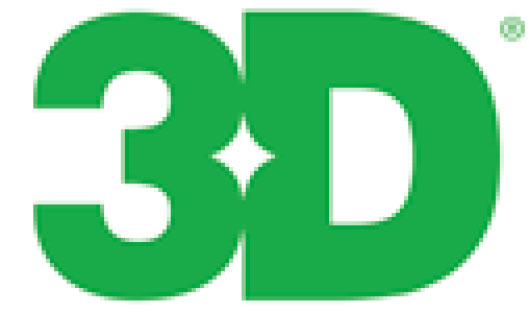 3D International started as a humble car wash in the Van Nuys, California area back in 1980 and soon after began manufacturing their own brand of soap, degreasers and tire dressings. As word spread, they needed to expand the production of their quality automotive products and dedicate themselves to just manufacturing.
With over two decades of research and development, 3D has established a solid name in the car care products industry for car washes, detailers, and car dealerships.
In 2014, 3D built a new facility in Santa Clarita where they moved into creating new polishing compounds and car-care soaps along with their degreasers and tire dressings. As their fame continued to grow, they expanded, adding new filling and packaging lines to keep up with demand. The 3D International factory headquarters includes a 70,000 square-foot warehouse with computerized mixing, high-speed production and strict quality control.
The company's Production Manager, Genaro Levy, took some time to tell us about the growth at 3D International and how they are handling their success.
"We were famous for our soaps, tire dressings and degreasers, but since 2010, we have pursued the development of polishing compounds for automotive finishes," said Gernaro. "3D now has compounds that are unmatched in how fast they polish. This one-step compound polishes (removes swirl marks), protects (adds a protective film), and leaves a great shine."
The company now produces about 150 different products in a range of containers including 2 oz., 8 oz., 16 oz., 24 oz., 32 oz., 1 gallon, 5 gallons, 55 gallons, and 275 gallon totes! Over 95% of their products are biodegradable and/or green with 100% VOC compliance.
Because of the increase in their compound sales, 3D needed to build a new packaging line for their 16 oz. and 32 oz. bottles. One of the components of the new production line would be a wrap-around labeling system that could keep up with manufacturing and have day-to-day reliability.