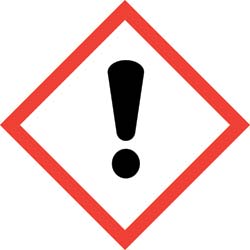 Before we ring in the new year, let's review the trends and stories of 2013 in labels! And get a peek at what are we expecting to see in 2014.
Top Labeling Stories of 2013
The US begins the process of GHS labeling for chemical containers
This year's biggest story in chemical labeling was the change in the Hazard Communication Standard to align with the Globally Harmonized System of Classification and Labeling of Chemicals (GHS). This regulation affects chemical manufacturers and companies that use chemicals.
OSHA believes the new labeling will create a safer workplace because the labels are easier to understand. This also will help US compete globally because many foreign countries already require this form of labeling.
While the deadline for compliance isn't until 2015, many companies are already preparing to redesign their labels or research new printing solutions.
To learn more about GHS labeling, read our blog post from earlier this year. We've created helpful images and charts to show the new requirement. If you have any questions, leave us a comment!
In 2014 we'll share our solutions and tips for relabeling chemical containers.
The Ruling on Unique Device Identifiers for Medical Devices
This September the FDA issued its final ruling requiring medical device manufacturers to assign Unique Device Identifiers (UDI) directly to their devices and packaging. This ruling also will establish a Global UDI Database for manufacturers and healthcare providers to access.
Benefits of this regulation:
Healthcare providers will only need to access one database to identify a device
Clarity in safety alerts, recalls and other corrective actions
Ensured identification of a device even when it's separated from its original package
Next month we'll provide even more information on these labels and the various solutions that Weber provides.