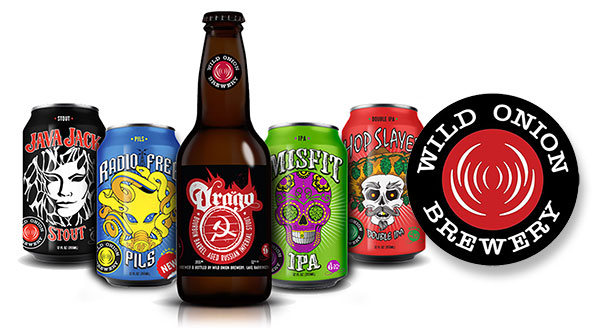 What was once farmland and an abandoned quarry has become a small piece of paradise in the northwest Chicago suburbs. Wild Onion Brewery is one of Chicago's first craft breweries of the modern era, firing up their first batch of Paddy Pale Ale in 1996. Family-owned, and located just off Route 14 in Lake Barrington, IL, this small but mighty brewer has seen steady, well-managed growth for over 23 years.
With roots going back to the Kainz family dairy business in Chicago in the early 1900's, founding brewer Mike Kainz had always been intrigued by family brewing stories. His grandfather and uncles had converted part of their dairy to beer production on the sly during Prohibition to keep thirsty Chicagoans happy in the 1920's. There were stories of fermenting beer in stainless steel milk tanks and rolling barrels down the alley behind the dairy at night.
As an Economics/French major in college, Mike traveled to France for school and fell in love with the Belgian and German beers. He came home and started home brewing to create beers with more flavor than what was currently available in the USA. He just dabbled in the brewing art, and became quite proficient at it.