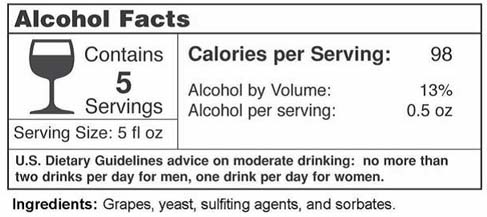 Here are the highlights from this week from our Twitter account @WeberPackaging.
Alcohol Labeling
Voluntary nutrition labeling approved for alcoholic beverage packaging http://ow.ly/lVXLS #Labels
Ever wonder how many calories are in your glass of wine? Well the National Consumers League believes this information needs to be labeled on alcohol beverage packaging.
At the end of May, the Alcohol and Tobacco Tax and Trade Bureau announced that alcoholic beverage manufacturers can voluntarily label nutrition information on their packaging.
Are there any other consumable products that you think should require more nutritional information?
Limited Release
Perrier re-issues Warhol designs from 1980s ad campaign for new packaging http://ow.ly/lXqg3 #Labels @FastCoDesign
Do you remember the Andy Warhol inspired Campbell Soup labels from last summer? They're back! This time Perrier is releasing a special collection of Andy Warhol design labels for their 150th anniversary.
The designs were created by Andy Warhol for Perrier in the 1980s for a print ad campaign.
Will you collect them all?