Take a Tour of the New Epson ColorWorks Printer
As I mentioned in a previous post, "Are You Ready for GHS Labeling," GHS labeling requirements will go into effect in the US in 2015. To ease this transition, we recommend the Epson ColorWorks printer. It makes creating and printing your GHS label easy and cost-effective.
The printer, ink and label material are now available for purchase on Go-Label.com.
We put together a quick video tour of the new Epson GP-C831 inkjet label printer to show you how simple printing a GHS label can be.
Here is a closer look at the label we printed in the video. Printing this label requires multiple colors for the logo, pictograms and transportation pictograms.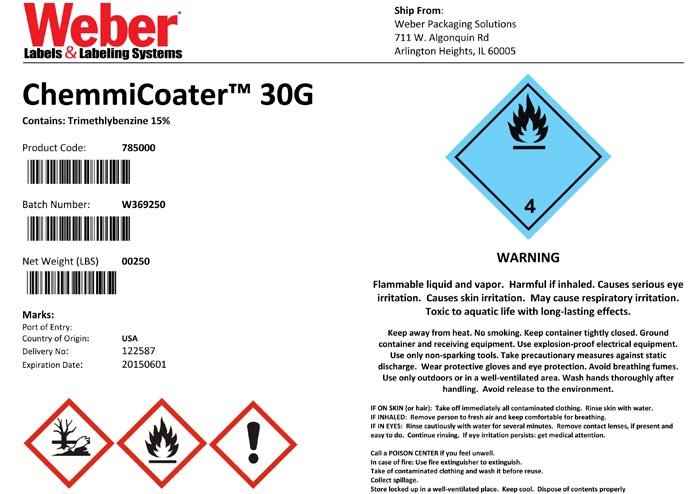 If you're looking for GHS labeling options for chemical drums or smaller bottle containers, download our FREE GHS labeling ebook.