One of the biggest challenges for cold temperature labeling and packaging is ensuring a product's label will withstand the extreme cold, wet, freezing or changing application conditions of the cold chain. We can help with our Arctic products!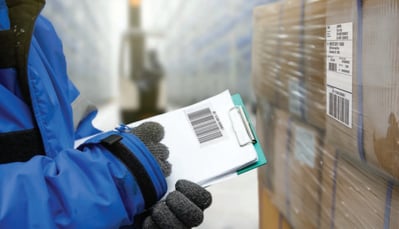 Common Problems
In frozen food labeling, labels can become stiff and fall off in the
freezer.
In refrigerated labeling, if outdoor temperatures are hot and humid, labels may flag or fall off when transported from store to home.
In beverage labeling, bottles often move from place to place, like a
cold refrigerator to a warm car, creating condensation and affecting label performance.
The Solution
To help with all these issues, Weber has expanded their Arctic 300 portfolio to include NEW direct and thermal transfer labels. These labels feature a unique hot melt adhesive with excellent tack and ultimate adhesion to a variety of surfaces.
The labels with this versatile adhesive can be applied at temperatures as low as -10 degrees Fahrenheit and has a service range of -65 to +150 degrees Fahrenheit. It can also be counted on to work great at room temperature creating a true all temperature economic identification solution for any food or packaging labels.
In the refrigerated and frozen food industry, cold manufacturers need product packaging labels that are visually appealing, adhere quickly and easily, and stay in place as intended for the duration of the product's life cycle.
Arctic 300 labels perform in cold food and beverage packaging as well as other extreme temperature applications. It excels in sub-zero temperatures and meets needed durability requirements despite cold, moisture, and repeated product handling in refrigerated and frozen food processing. For meat and poultry applications the secure label adhesion is outstanding and ideal for the most valuable food products. When it comes to cheese labeling, it easily conforms to shrink wrap and other traditional cheese packaging materials.
Along with cold food and beverage packaging, Arctic 300 is an optimal solution for numerous other applications, including: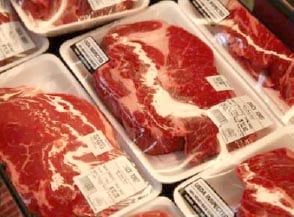 Cold, damp substrates where condensation has occurred

Waxy corrugated labels

Frozen food label
Meat labels
Refrigerated food labels
Bakery labels
Beverage labels

Promotional labels

Logistics warehousing

Cannabis processing, tracking, and content labels
Check Out The Complete Arctic 300 Product Offering
NEW Transprint Arctic 300 - Premium bright white coated facestock designed for high-speed thermal transfer printing.
NEW Thermalabel Arctic 300 - Medium sensitivity direct thermal paper for use in standard speed thermal printers.
Flexlyte Arctic 300 - 2.6 mil white BOPP for prime labeling applications requiring durability and aesthetics.
Semigloss Arctic 300 - 55# brilliant white semi-gloss coated litho paper ideal for high quality prime labeling applications.
Arctic 300 products can be counted on to work great at room temperature too, creating a true all temperature economic identification solution for any food or packaging labels, saving costs and maximizing label inventory efficiencies. The hot melt adhesive will give you the application versatility you need with quick stick and stay in place as needed - whether your application condition is room temperature of something more challenging, like 20 - 40 degrees Fahrenheit.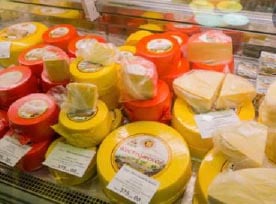 The Arctic 300 label portfolio is specially engineered to:
Conform to a variety of packaging types.

Accommodate sub-zero temperatures.

Meet needed durability and remain intact despite cold temperatures, moisture, and repeated product handling.

Feature eye-catching branding for superior shelf appeal.

Communicate critical nutritional information.

Showcase superior packaging as a quality package is synonymous with a quality product!
Food, Beverage, Pharmaceutical & Healthcare, Personal Care, and Household Chemical are Industries that can all benefit by using the arctic products.
Learn more about:
Please contact our Weber Team today to discuss your labeling needs at info@weberpackaging.com and 1-800-843-4242. We can recommend the best label material option and quote labels for your specific application.