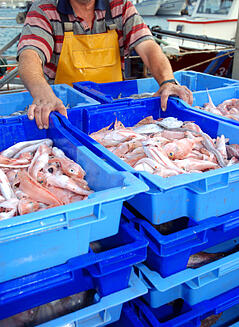 Seafood consumers were surprised by the recent report from Oceana about seafood labeling, which uncovered widespread mislabeling of seafood nationwide, including the fact that nearly 40 percent of the fish tested from restaurant menus were mislabeled.
The report highlighted the weaknesses in current seafood labeling regulations and enforcement of rules. Because of this, the U.S. Congress is working on two bills, HR 1012 and S 520.
However, at this time it is unclear this early on if the bills will gain traction.
To learn more about this, I sat down with our Vertical Markets manager, Paul Johnson. Paul has been researching the labeling issues facing the seafood industries and how we can help them.
He explained to me that ultimately the problem comes down to the lack of specificity in documentation during seafood business transactions.
The more information these seafood companies can provide on their packaging or label, the better.
It is important that seafood packaging includes:
Harvest location, Date and Method (wild or farmed)
Expiration Date
Species, including market name and scientific name
Product count and weight
Seafood companies are working with several companies and organizations to ensure that the information on the package is accurate.
Here are three options seafood companies are using for traceability

1. GS1 Traceability
One measure to consider is the adoption of the GS1 traceability model to boost authenticity through labeling consistency. GS1 is used across multiple industries, including fresh foods such as dairy, deli bakery and produce, and has been proven to strengthen supply-chain integrity.
The system uses a series of barcodes containing company and product specific information, including shipping container types and harvesting and processing locations.
These barcodes, along with other human-readable information, are generally printed on labels that are applied to pallets, cartons and RPC's (reusable plastic containers).
More information regarding GS1, specifically for the seafood industry, can be found here.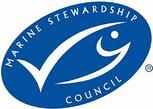 2. Join an Industry Organization
While the FDA is having a difficult time enforcing existing laws against mislabeling, joining an industry organization is a great way to support your businesses reputation.
Members of the Better Seafood Board or Marine Stewardship Council are audited for business practices and harvesting methods. All of these programs hold their members to certain standards.
Prominently displaying membership in these associations on your packaging or label is an effective way to reinforce consumers' trust in seafood brands because they are readlily apparent to the end-user.
One of the most innovative and engaging solutions that has emerged is Trace Register, an electronic traceability platform that allows industry participants, as well as the consumer, to learn where and when their seafood traveled.
This is very similar to the HarvestMark system used in the fresh produce industry, in that users can use their smartphones to enter numeric code, or scan a QR code to download information regarding the product's history.
This is information that can appear directly on a retail package label or on shipping containers labels throughout the supply chain.
The Label Suppliers Role
No matter what solution you choose, you will need a label that can stand up to the elements throughout the supply-chain.Our seafood customers have found our labels to be a great fit in their labeling process.
Seafood labeling occurs in condensation-heavy environments that limits the material and adhesive types they can use. The label cannot hold moisture and must stick to surfaces damp with condensation.
Our Flexlyte 430 and Flexlyte 325 label materials represent two film-based materials that are up to this task.
Many customers are applying the labels to shipping cartons and freezer-ready boxes after some minimal processing has been complete. Those labels are imprinted with product information using a thermal printer and thermal transfer ribbon.
These materials are also ideal for labeling RPC's. For high-volume processing, we have automatic application equipment, like our Model 5300 label printer-applicator system, which is proven to print and apply labels that adhere to environments described above.
For environments without a lot of condensation, we have multiple thermal-transfer (Transprint 425) and direct thermal, paper-based label (Thermalabel 400) materials available.
If you would like more information about labeling difficult applications, like seafood, contact a Weber expert.