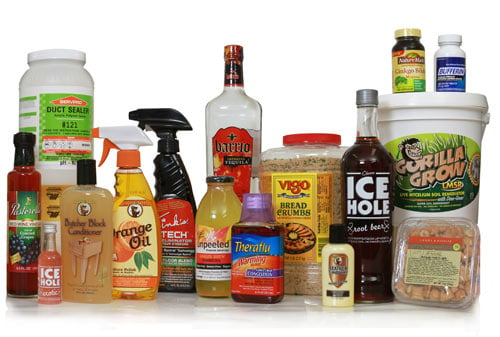 Paper or plastic?
You have heard this question in the grocery store. However, what do you do when you need a labeling solution to this adage old question? When it comes to labeling, many factors come into play that you may not have even considered. Paper versus plastic refers to both the substrate (what the label is being applied to) and the actual label material itself (paper versus film face sheet).
In labeling, substrate refers to the surface onto which a label is applied. In printing, substrate refers to the surface that is to be printed, meaning that the face material (and top coatings) of a label may also be referred to as a substrate.
The substrate the label is applied is a great starting point to determine the type of adhesive and material that will perform best in the application. The most common substrates are corrugated cardboard shipping boxes and HDPE containers for many markets such as case/pallet labeling, food, and health & beauty to name a few.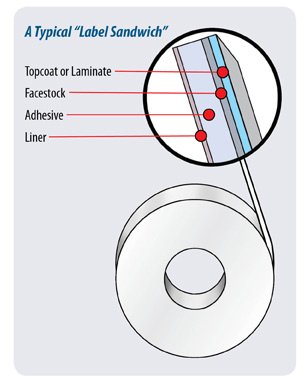 A pressure-sensitive label, or self-adhesive label, is made up of three layers: a face stock, an adhesive and a release liner. We refer to this as the "label sandwich." When a label is manufactured, these three components are sandwiched together to create a label material that can be printed on, laminated, die-cut, and finally peeled off and applied to your product.
The facestock is the main part of the label. The material could be paper or film.The adhesive is what makes the label stick to the surface of the product or packaging. Pressure-sensitive adhesive forms a bond when pressure is applied to marry the adhesive with the substrate. The liner is the paper or film that makes up the backing web material.
Check out more information on what is a pressure sensitive label.
The right facestock material must be used to match the application to ensure good adhesion, weather resistance and legibility. Each facestock features certain characteristics for superior performance in specific work environments.
Here are some basic questions you will have to consider for selecting the proper face stock and adhesive combination for the best fit of your label application.
What is the substrate the label will be applied to?
What is the labeling environment?
What is the temperature range for the product?
Paper The most common and economical type of facestock, paper is used for many simple indoor applications. Paper labels are made of paper. The color, thicknesses, and coatings of paper substrates can vary, but the base layer is still composed of the same raw material.Think short-term labeling.
Plastics BOPP films, PET films and vinyl films that provide greater strength, stiffness, transparency, and resistance to tearing. The flexibility and durability of film label materials allows them to conform and fit about the shape of your product container. Film labels are made from films (like plastic), making them a more durable and flexible material than paper. Designed for longer-lasting applications.
Adhesive types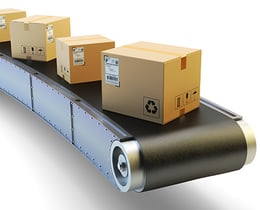 General-purpose permanent rubber-based adhesive grabs on immediately to the substrate and sets up quickly with little dwell time. The adhesive features a high initial tack and ultimate adhesion. Rubber-based adhesives typically are more economical than others but lack extreme (below 20° F) cold-temperature-resistant qualities.
All-temp acrylic adhesives provide excellent cold-temp performance.These adhesives are for the prime label market where squeezability and clear labeling are critical. Acrylic-based adhesives have a lower degree of initial tack than their rubber-based counterparts; however, after 24 hours they generally are as
permanent as rubber-based. In addition, acrylics resist both low and high temperatures.
Removable adhesive provides a long-lasting bond strength, yet can be removed cleanly from a wide variety of substrates. Its consistent level of adhesion and long-term removability make it suitable for applications on substrates such as glass, plastics, and corrugated cardboard.
Specialty adhesives are designed for outside-the-box labeling expectations. Did your ever think there would be an adhesive that would work on a frozen product? Now there is and it works in the chilliest of situations, even when the application temperature is "arctic" cold!
Weber's "Arctic 300" label material is available for custom applications requiring adhesive for extreme cold conditions. The facestock is offered in both paper and film options. This quick-tack, all temperature material uses an aggressive adhesive that can be applied successfully to packages suited for food packaging in cold, wet, damp and freezer conditions.
Contact us today for a free sample at info@weberpackaging.com
Learn more about labels in our free booklet.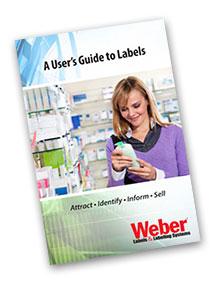 Did You Know??
Weber carries a complete inventory of more than 100 blank label sizes and styles to meet a wide variety of thermal transfer, direct-thermal and inkjet labeling applications. Shop now and choose from our wide array of stock labels at Go-Label.com
Set your brand apart from the competition with unique, well-designed labels that showcase your products. Weber can help you decide on the best fit of facestock and adhesive to guarantee that your label looks good and performs correctly. With us, it's easy to create labels that meet your needs, exceed your expectations and help you sell more products.