Weber Packaging Solutions is proud to announce we are now ISO 9001: 2015 certified.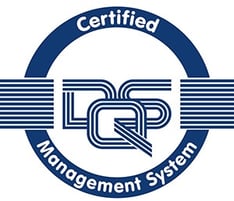 ISO 9001 is an international standard that defines requirements for establishing a Quality Management System (QMS) in any organization. Weber has been certified for the last 19 years (since 1998) to ISO 9001: 2008.
Changes to ISO 9001:2015 include the introduction of new terminologies for restructuring some of the information, emphasis on risk-based thinking to enhance the process approach, increased leadership requirements and improved applicability for services.
Achieving ISO 9001: 2015 certification is a benchmark for measuring the maturity of the organization's QMS. Everyone at Weber has been working diligently to put procedures in place to meet the strict requirements of ISO 9001: 2015. Emphasis was placed on consistency in our manufacturing processes so that Weber will reliably print labels with the same high quality standards every time.
ISO 900: 2015 helps companies demonstrate to customers that they can offer products and services of consistently good quality. It is less prescriptive than its predecessor, focusing instead on performance. The change is achieved by combining the process approach with risk-based thinking, and employing the "Plan-Do-Check-Act" cycle at all levels in the organization.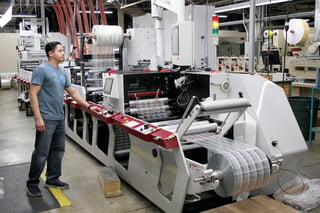 Weber's Quality Assurance Manager, Derek Podejko states "It's important because it continues to provide trust between Weber and our customers. The certification provides evidence that Weber is committed to meet customer requirements, which can be accomplished with our quality management system. By identifying and defining our processes to meet ISO 9001:2015 standards, it allows us to stay consistent within our operations. The commitment from upper management allowed us to be certified to the new ISO 9001:2015 quickly and in a professional manner".
Since today's organizations will have several management standards in place, the 2015 version is designed to easily integrate with other management systems. The new version also provides a solid base for sector-quality standards in industries such as automotive, aerospace and medical.
Benefits of ISO 9001 : 2015 Certification
Improves Quality of products and services
Enhances Business Performance
Demonstrates Commitment to High-Quality
Enhances Customer Satisfaction
ISO 9001 : 2015 puts greater focus on the customer. The standard ensures conformity of products and services are consistently high-quality and it focuses on performance. This was achieved by combining the process approach with risk-based thinking, and employing the Plan-Do-Check-Act cycle at all levels in the organization.
Some of the key changes include:
Greater emphasis on building a management system suited to each organization's particular needs
A requirement that those at the top of an organization be involved and accountable, aligning quality with wider business strategy
Risk-based thinking throughout the standard makes the whole management system a preventive tool and encourages continuous improvement
Less prescriptive requirements for documentation: the organization can now decide what documented information it needs and what format it should be in
Alignment with other key management system standards through the use of a common structure and core text.
Inclusion of Knowledge Management principles
Quality Manual & Management representative is now not mandatory requirements.
Industries such as electronic equipment, chemicals/allied products, measuring/analyzing/control instruments have critical label applications that lend themselves for the reassurance of working with a supplier who has ISO 9001: 2015 certification.