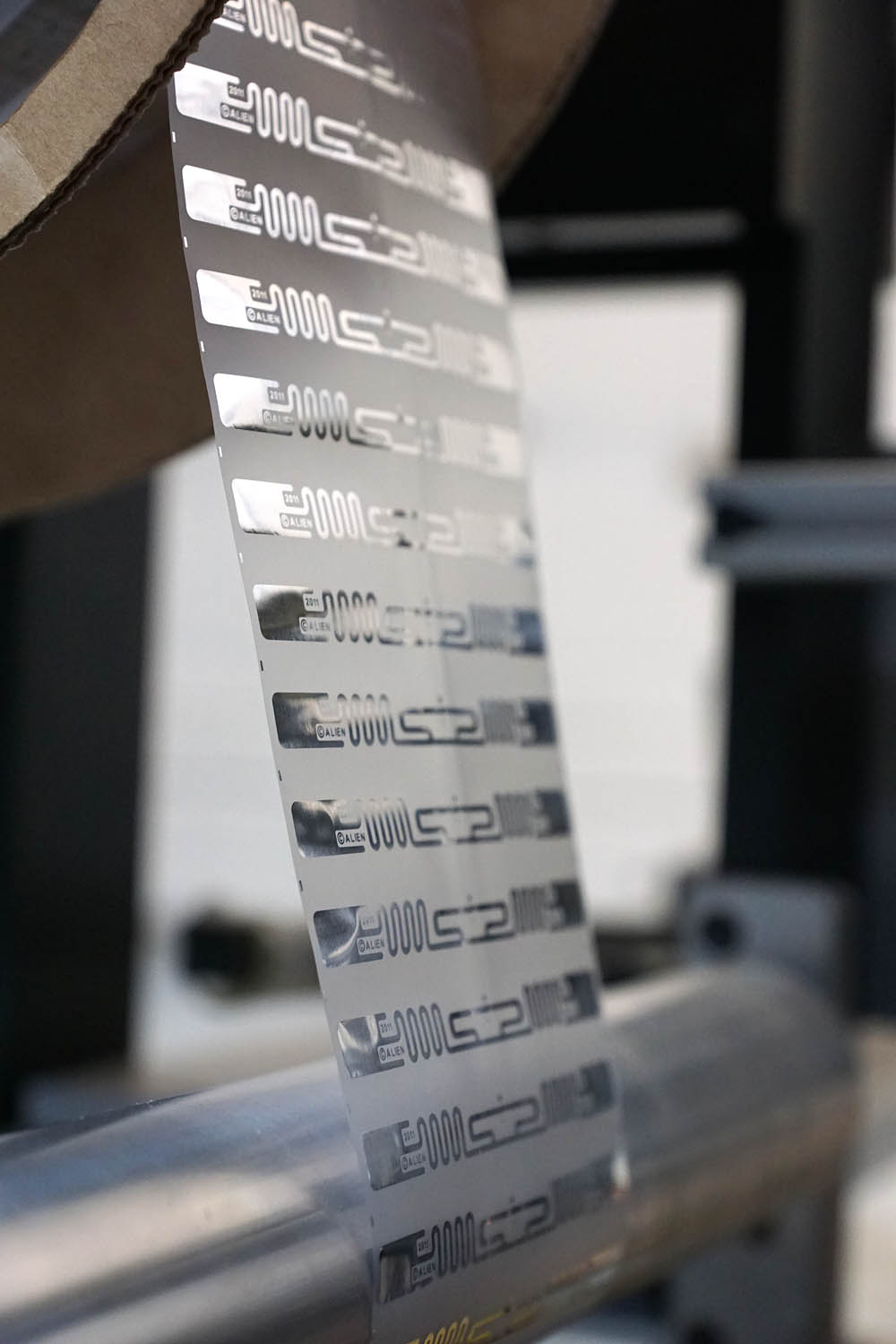 Mission Impossible to Mission Accomplished!

We have all seen RFID labels and tags on products in stores. Usually they are on more expensive items that are small and are often targets of shoplifting. `
When you check out, the cashier rubs the RFID tag on a deactivation device that kills or zeroes the encoding. This allows the customer to walk out the door without alarms going off at the door.
How many times has a cashier missed a tag of yours and you set off the alarm on your way out of a store? Awkward to say the least!
But there are other ways that RFID labels are being used in manufacturing and distribution these days.
RFID (Radio Frequency Identification) is an automatic identification method that stores and remotely retrieves data via an RFID inlay embedded in a label or tag. The components of an RFID label include:
a protective/printable face stock
a layer of adhesive
the RFID inlay
another layer of adhesive
a removable release liner
Here is an industrial application that came up recently. Weber had a customer that was having trouble with missing shipping containers and asked us to help with the project.
Texas-based Mission Foods, one of the world's largest producers of corn flour & tortilla products, was losing thousands of returnable plastic trays annually. This resulted in millions of dollars lost in revenue each year.