Back in 2005, Walmart shook up the retail world by requiring its suppliers to start using RFID tracking tags on products that Walmart sold in their stores. It was a bold move that started with about 100 of their top suppliers, 500 stores and 5 distribution centers. But RFID tags were in their infancy and no one had tried to roll out a large scale adoption of the technology yet.
Even though there was a steep learning curve, suppliers tried to meet the mandate, often with limited success. A year later, the program was extended to 500 suppliers. Label suppliers scrambled to meet demand and work with companies trying to manage the logistics of using the new RFID tags. But the technology was still not fully developed yet, with few guidelines or industry standards. Plus, RFID inlays, the encodable chips layered inside the label or tag, were not always reliable and were costly.
Over the years since Walmart has continued to work with Auburn University RFID Labs and GS1 US to learn more and build it's RFID program. Both of these organizations provide resources for retail suppliers and other industry stakeholders who need guidance and standards for the growing RFID usage.
The information available is vast, with most manufacturers already using the GS1 standards for their UPC bar codes. RFID tags usually contain information like the price of a product along with the UPC bar code that contains the Global Trade Item Number (GTIN) value.
---
Starting in September 2022, suppliers of home goods products, hardware, and automotive products will need to be using RFID tags.
---
RFID tags have been in use since the big push in 2005 and further adoption has relied on both manufacturers and retailers accepting the price and standards. Most of the early issues with using RFID tags have been eliminated. Advances in RFID technology have increased the scanning accuracy and sensitivity of the tags to almost 97%, a far cry from years ago. And the costs have come down to about 3 to 5 cents per tag in large quantities. Both of these factors have made RFID label and tags more acceptable and cost-effective for manufacturers and retailers.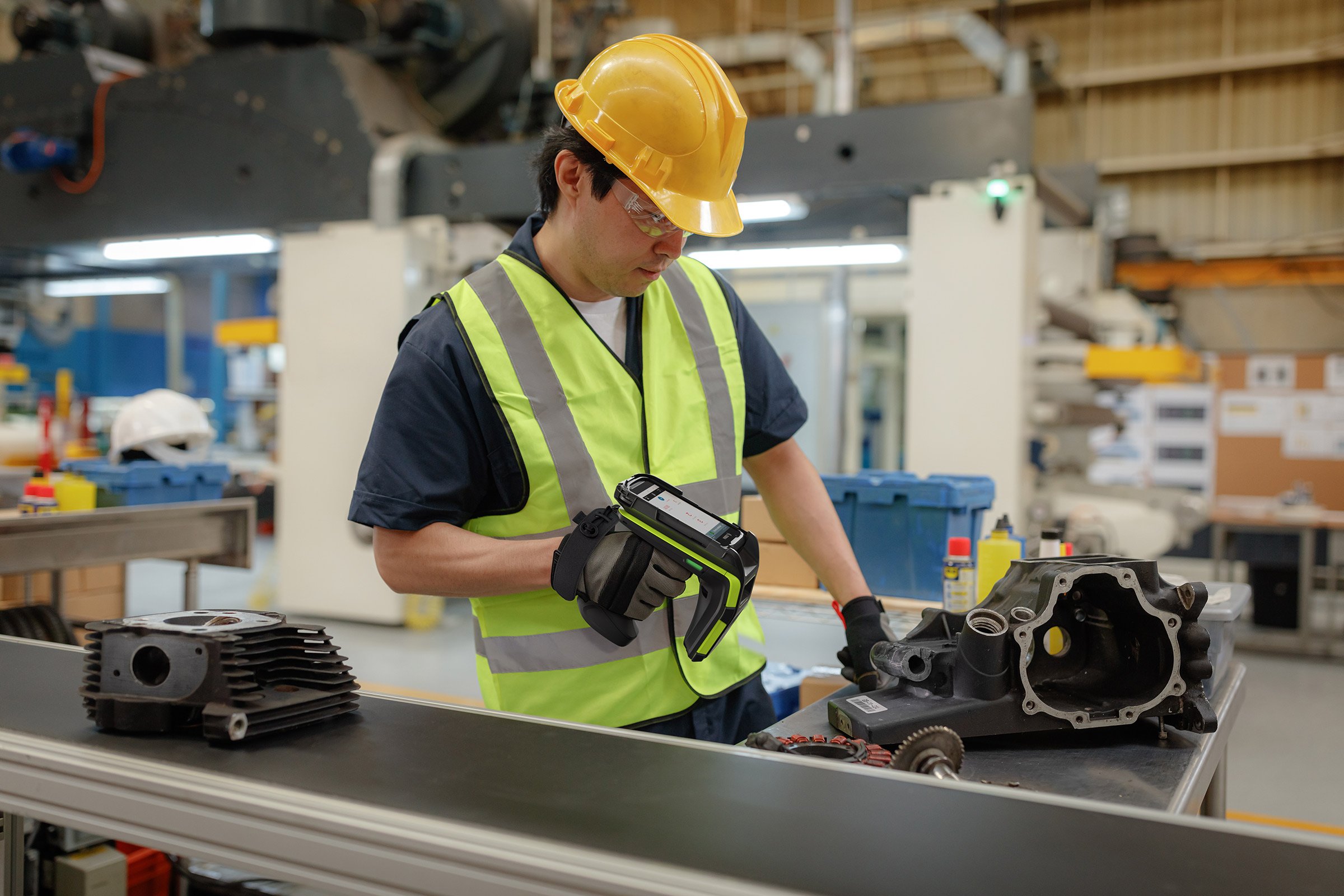 In 2020, Walmart started to deploy UHF RFID technology at its store to track apparel products as they were delivered and sold. This allowed them to keep tighter reins of inventory levels and make sure items were always in stock. Employees would use hand-held scanners to read the passive tags and keep track of store items. Walmart reported dramatic results in the ability to maintain product avalabilty which led to improved online order fulfillment and customer satisfaction.
The Covid pandemic of the past few years has caused an explosion of online shopping and ecommerce. Walmart in particular has seen their ecommerce sales sky-rocket. As a result of the surge in online sales and the success of the the apparel goods using RFID, Walmart has decided to expand it to a wider range of products. Starting in September 2022, suppliers of home goods products, hardware, and automotive products will need to be using RFID tags. This mandate will also include some toys and entertainment equipment.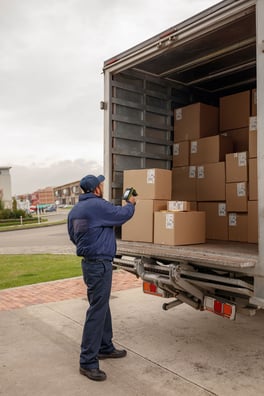 More information on the specific products that will be required to use RFID tags is located here at the Auburn RFID Lab:
The timing for this rollout is, unfortunately, not the best. The on-going Covid pandemic, coupled with rampant supply-chain shortages, has created a challenge for many RFID tag manufacturers. Certain label materials and RFID inlays are in short supply, creating long leadtimes for orders. And label printers with built-in RFID encoders are experiencing long back-orders. Planning far ahead will help mitigate a lot of these pain-points for manufacturers needing to implement the Walmart RFID mandates.
Though the rollout of the these new requirements will not be easy, Walmart sees this as a huge plus that will increases inventory accuracy while providing a better in-store and online shopping experience for their customers. Walmart's adoption of RFID tags on all products will likely prompt other retailers to use the technology in the future to stay competitive. Now that Walmart has started a big push for RFID, other retailers like Target and big box stores won't be far behind.
According to the Auburn University RFID Lab, a typical brick and mortar store not using RFID technolgy can attain a 60 percent SKU accuracy level, while a retailer using RFID has been proven to raise that level to 99 percent. Auburn also said it shows an 80 percent improvement in shipping and picking accuracy, and a receiving increase of 90 percent.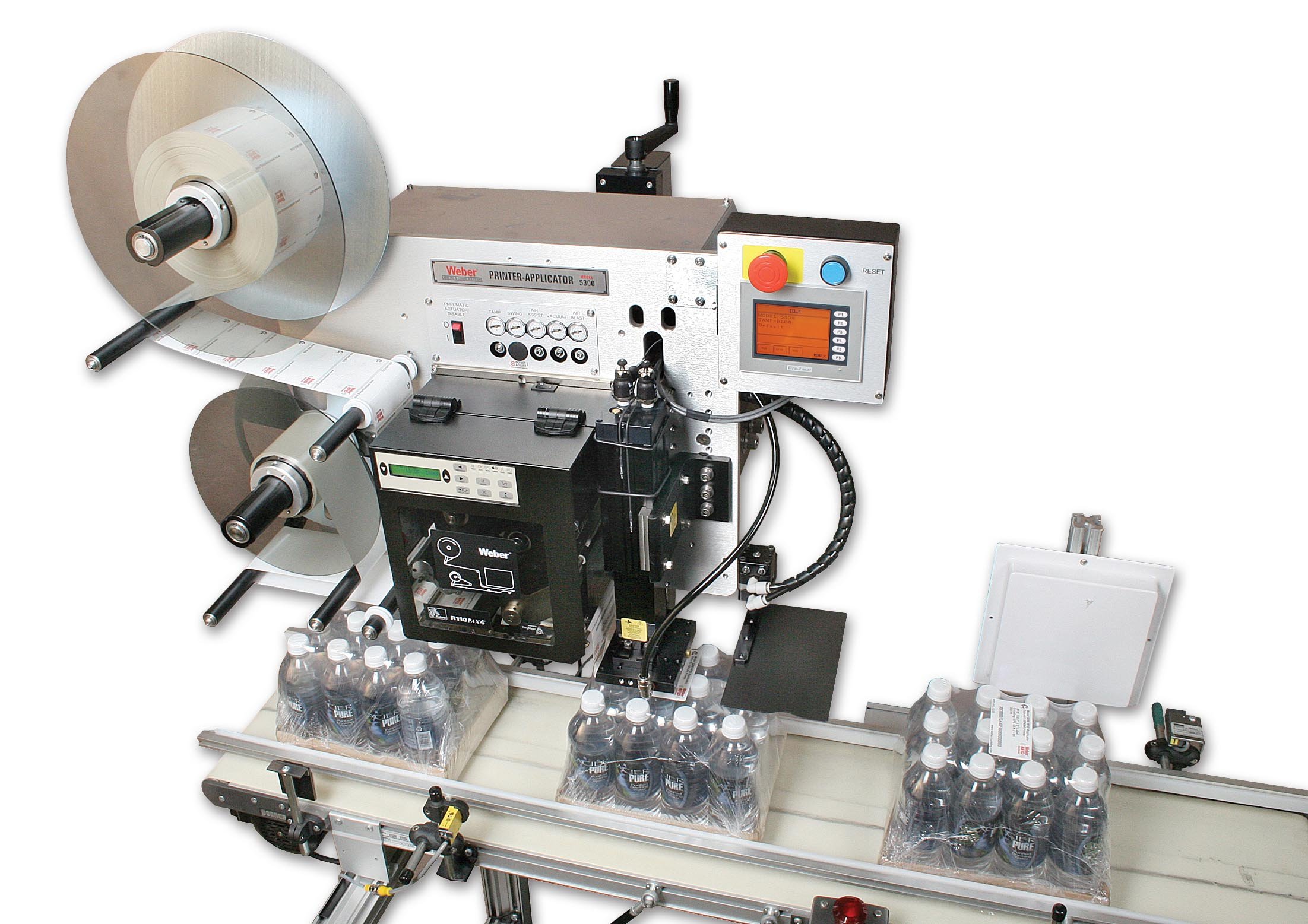 Weber Packaging Solutions has been maufacturing and supplying RFID labels and labeling systems since 2005. We can help you get the RFID label you need to meet your specific requirements and get you set up with a Zebra tabletop label printer that can print and encode your labels on-site. There are a variety of sizes and styles of Zebra tabletop industrial printers that can print and encode RFID labels for your products. These can be hand-applied as they are printed on-demand.
If you need to totally automate your label printing, the Weber Model 5300RFID tamp-blow label printer applicator lets you print, encode and verify your labels as they are applied on your production line. A unique feature of the Model 5300RFID is the reject plate that grabs an RFID label that was not verified and keeps it from being applied to the product. This increases your RFID labeling accuracy and keeps non-working tags from getting through the system.
More RFID Articles:
https://www.abr.com/walmart-latest-rfid-guidelines/
https://walmartsupplychain.weebly.com/rfid-technology.html