Prime decorative labels play a major role in selling your product. The design, the materials and print quality are reflective of your brand and, as they sit on a crowded store shelf, they are quickly being compared to the competition's packaging. To print the highest quality labels, flexographic label converters are moving to HD Flexo printing to produce the boldest and sharpest label images possible on a flexo press.
When you hear HD quality you're probably thinking high-definition television. Much like high-def TV technology increased the clarity of our TV picture, HD Flexo plates are vastly improving print quality in labels.
What is HD Flexo?
Using Esko's plate making software, the plate making process essentially creates flexographic printing plates that print at the same quality as gravure and offset printing. You'll get more vibrant colors, stronger solids and smoother vignettes. The labels will print sharper images and text with better definition of the screening dots.
We've see the biggest benefit of this type of printing with cosmetic and health & beauty labels because they usually include human faces which can be difficult to print with flexo plates. It also makes a big difference in image quality for food designs and other labels that contain detailed artwork.
Let's take a look at the difference between the old flexo process and the new HD system below. Notice the smooth edges on the letters and the rounder and clearer dots on the HD Flexo?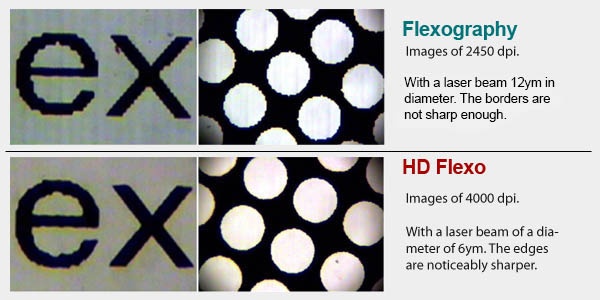 Here's an example of the difference you'll see with artwork that shows faces.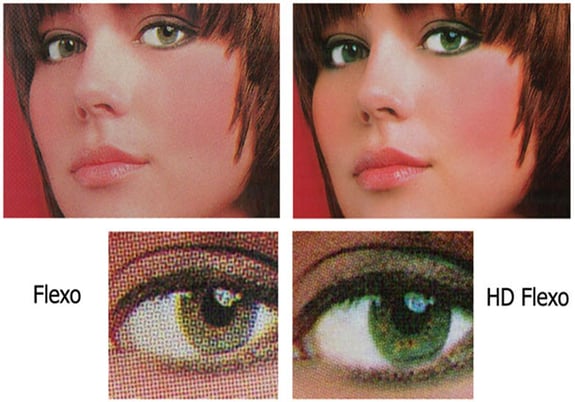 Weber Is Now HD Flexo Certified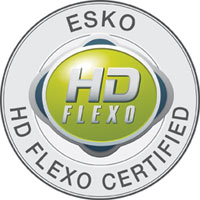 One of Weber's biggest accomplishments was becoming HD Flexo Certified. The process of becoming certified required us to change our prepress workflow and then produce labels that met the high quality requirements set by Esko. We're proud of our Graphics and Manufacturing team for getting our print quality up to the highest level.
This is a big win for Weber customers because they are seeing the improvement in their labels already. Could your labels benefit from this high-quality HD Flexo printing?
To learn more about Weber's HD Flexo print capabilities, contact our label experts or request label samples.