Backwoods Grind Coffee Company Enhances Their Brand With Labels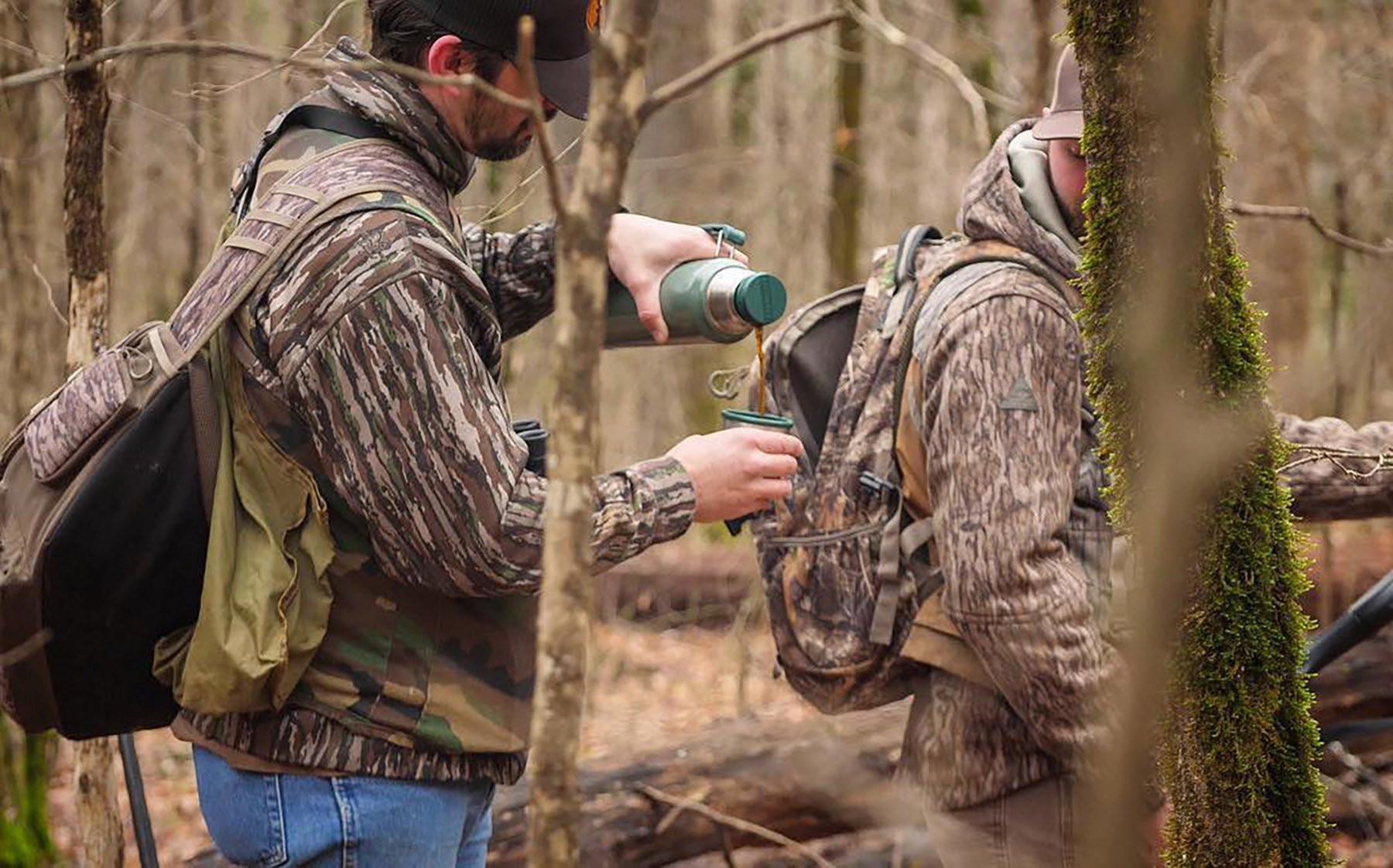 About a year ago, Zack Kile and Jonathan Wilson were sitting in a coffee shop sharing some time drinking their favorite brew and talking about the future. Both have a common love of living the outdoor lifestyle and a good cup of coffee. That day they came up with the idea to merge both, along with a good old hard-work ethic, and it became the Backwoods Grind Coffee Company (www.backwoodsgrind.com).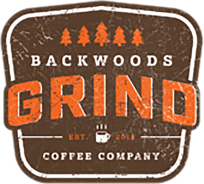 Located in the rolling hills in the heart of Mississippi, BGCC is just at the beginning stages of their growth. Co-founders Zack and Jonathan, along with a few other friends, have launched a coffee company that is dedicated to doing it right. Their main goals in founding BGCC was to create the best coffee company possible by combining the values of sustainability, the values of their Christian lifestyle, and the outdoors. They celebrate all those who work hard day in and day out so they can spend quality time in the outdoors. Zack and Jonathan are both avid hunters and outdoorsmen.
BGCC was founded on the philosophy that it is better to give than receive, and that we need to be active members in the sustainability of our world. They leverage that conservation mentality by giving back part of their proceeds to reputable non-profit conservation organizations.
The main goal of BGCC is to provide the freshest ground coffee from a variety of countries straight to the customer. To cover a wide-range of flavors and blends for their growing base, BGCC coffee is sourced from Costa Rica, Guatamala, Mexico and other exotic locales. When an order is received, the beans are ground and shipped right away, assuring the recipient will get the best possible product.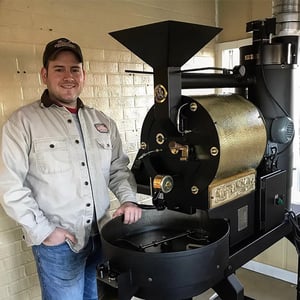 Jonathan, the company CMO who handles the ever-gowing sales and marketing chores, and Zack, who as company COO oversees production, are both proud of the company's growth in its first year.
"Sales have been catching on quickly. We just purchased a beautiful new San Franciscan SF6 coffee roaster to keep up with demand," said Zack.
The company distributes through a few local stores with a majority of the sales coming through their online store. Demand for their coffee has been growing consistently to the point that they need to make some upgrades in their branding and labeling process.
"People sign up with subscription coffee accounts so we can automatically send them their favorite freshly ground coffee every month or two," said Zack.

Their coffee products include 12oz. bags with creative camp-inspired names like Sunrise Blend (light roast), High Noon (medium roast), Sunset Blend (dark roast), Night Cap (decaf), and Fireside (dark roast). They also feature a 3-pack sampler where you can pick your three favorite blends. These are all available on their web site, backwoodsgrind.com and are delivered right to your door.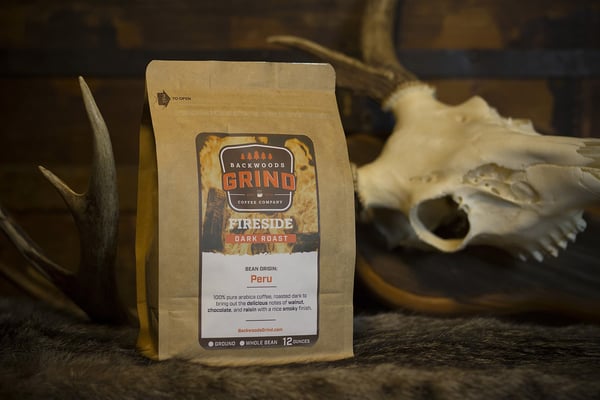 The Backwoods Grind Coffee Company recently went through a branding update to improve the look and function of their packaging process. New labels were designed for each specific coffee blend. BGCC's coffee is packaged in easy-open kraft stand-up bags with matching labels affixed to the front. The updated label design reinforces the company direction and philosophy of the outdoor lifestyle, while making the product name stand out for better recognition.
BGCC had asked their bag supplier to give them a recommendation on a new label company that could print these new labels in a more affordable way and yet retain the professional look and feel of their brand. They recommended Weber Packaging Solutions to help BGCC get their labels printed in larger quantities at a competitive cost. Weber is one of the largest label manufacturing companies in the USA with additional manufacturing sites located around the world.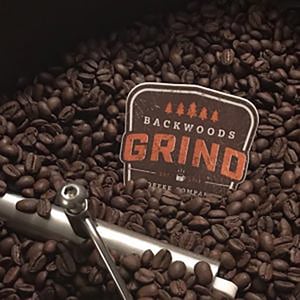 The new labels were printed on one of Weber's new HP6900 digital label presses using a semigloss paper finished with a matte overlaminate to match the texture and feel of the brown coffee bag. Chris Green, Weber's local account rep, guided Zack and Jonathan and helped them get the labels they needed to complete BGCC's new look.

The new look will certainly help with BGCC's future goals that include branching out this summer to more local farmers markets and eventually some of the major big box stores. The coffee packaging coming out of Backwoods Grind looks clean, well thought out, and professional while keeping with their outdoors theme. It appeals to their core outdoorsman audience but looks at home on a store shelf.
When asked about plans for the future, Zack said, "We really enjoy what we are doing. It would be great to open a coffee shop one day. Just like the one where we first planned our new company."
More info on Backwoods Grind coffee at www.backwoodsgrind.com