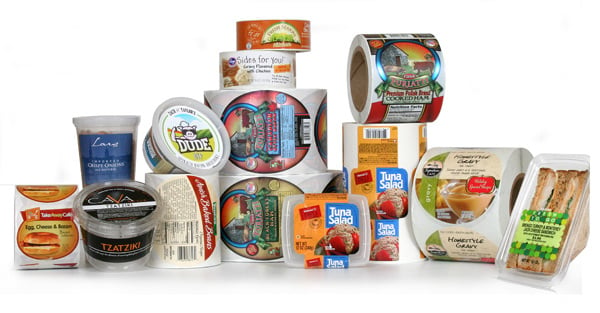 Manufacturers often find custom food labeling and packaging a challenging process, especially transitioning from the warehouse to the store door. There are many questions for manufacturers to answer, including:
What do you need to include on your food labels?
What's the best process to get the food labels on the packaging in a consistent, efficient manner?
Having the right labeling is critically important for both your sales team and overall revenue, as well as for consumer information. This article will walk through what needs to be included on food labels, what the best process is for labeling, and how print-and-apply print engines work to make the process efficient and productive.
What's Required on your Labels?
Complying with complex regulations, which can vary from state-to-state, can be difficult for many people who create food products. You need a reliable and secure food-labeling system that guarantees not only content accuracy but also performance for the application (for example, sticking to a container that will be kept in cold, warm or wet environments).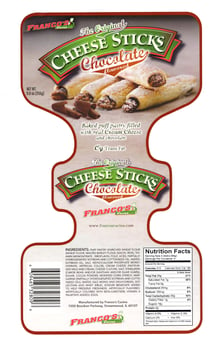 So, what does your business need?
The FDA requires a statement of identity, net contents, a nutrition facts panel, ingredient statement, warnings for allergens, and the name and place of your business. The FDA does not require "use by", "best buy," or similar information on food. However, there is a proposed federal law to standardize food date information to make it easier for consumers to understand.
When applying labels, there are things you want to avoid. Two of the most important are:
Obsolete labels with incorrect information

Not having enough of the correct labels for your labeling run
These concerns are why you want to think twice about having "Best by" and similar label dates in your preprinted label with original artwork. While it's possible to add dates to custom labels, it's not the most productive or efficient option for your business. And ensuring you have enough labels for your products requires extra pre-planning that doesn't always work out.
All this information can change often as recipes are adjusted, new flavors are added, different ingredients are used, etc. It is best to print these labels as needed using a thermal transfer label printer like a Zebra tabletop printer.
You can print as many labels as needed, even rewinding them in rolls to be applied with an automated label applicator in a different location. This way you can change the label information quickly when needed. With fully preprinted labels, you would have to throw away the ones with incorrect information.
If you choose to add labels with "best buy" information, it does give the consumer some idea of the freshness of the product and can also help reduce food waste.
"Best by" dates tell the consumer when the food is not going to be at its best.
"Use by" doesn't mean the food is unsafe to eat, but that the quality might not be at its best.
"Sell by," a common label practice for bakeries, will tell the seller when to remove the item from the shelf.
Here is an example of where it can be confusing to the consumer. For instance, is it okay to eat the product after the "sell by" date? If the proposed law is approved, it will clarify that specific information for consumers.
Date information can be added to a label as it is printed in your thermal transfer printer, though many times it is added using a ink jet coder directly onto the package. This allows the use of the same label design for multiple runs on different dates. The ink jet coder adds the date code info after the labeling station.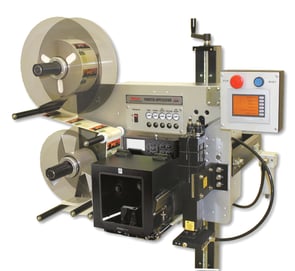 The Best System for High-Volume Labeling
The answer for many companies is to use a Label Printer-Applicator like the Weber Model 5300. Using blank or partially-preprinted labels, you can add the variable information (ingredients, nutrition facts, etc) and then apply the label directly to your package. These label printer-applicators use the reliable Zebra ZE500 print engine and print using either thermal-transfer or direct thermal printing.
Zebra's ZE500 is designed for ease of use, integration, and service. With this printer, you'll keep mission-critical print-and-apply applications like food labeling going without interruption. The print-apply system hooks up to your computer system and can print labels with variable information at speeds up to 16 inches per second.
There are many custom label print-apply systems available to handle just about any type of packaging. Models include wrap-around labeling for round jars and bottles, C-wrap labeling to apply label to the top-side-bottom of clamshell containers, and even top-bottom labelers that apply different labels to the top (product name/flavor) and the bottom (nutrition facts/ingredients).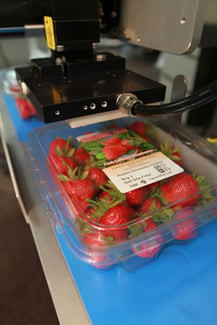 Weber can print custom labels for your food products on one of their HP 6900 Indigo digital presses. Most food labels have eye-catching branding to entice the customer on one part of the label, then a blank area for the variable information to be printed just before application.
It's important to use the correct label materials for your food application. A jar of strawberry preserves might be kept in the refrigerator after opening, so the label should be able to withstand cold temperatures and perhaps moisture. A salad or vegetable oil label needs to be resistant to the constant dribbles down the side of the bottle.
Lamination or varnish coatings can keep your label safe from abuse, variable temperatures and moisture. And you always want your label to look its best while representing your brand.
Contact Weber Packaging if you'd like more information on how a desktop printer or a print-apply system using a Zebra's ZE500 can improve your food labeling operation.
And be sure to get your free sample labels and see how Weber can improve the look of your products on the store shelf.