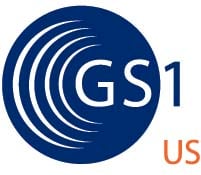 Barcodes can be found everywhere – whether on the food packaging in the supermarket, on the shipping package in logistics or on component parts in industrial production. It's no wo
nder, because they are an essential tool for Automatic Identification and Data Capture (AIDC). Scanning barcode labels with a device is just so much faster than entering information into a system by hand. In addition, it results in fewer errors because machines are simply more reliable in this task.
However, not all barcodes are the same. Among them is one that plays a key role in many industrial applications such as GS1 in Healthcare: the Data Matrix code. In this article, you will learn more about its particular benefits.
DataMatrix, barcode, QR code – what is the difference?
There are different types of barcodes. They can be divided into:
one-dimensional (1D) barcodes

where data is encoded in one direction only
two-dimensional (2D) barcodes

which encode data in the form of an area across two directions.
One-dimensional barcodes such as EAN codes consist of varying widths and spacings of parallel lines. They are also called linear barcodes.
Just like QR codes, datamatrix codes are 2D barcodes. They are usually square in shape and encode information in the form of square black and white dots, forming the so-called timing pattern. It can encode up to 1556 bytes or up to 3116 digits. At one edge you will also see ​​an L-shaped finder pattern consisting of two solid adjacent borders. This part helps scanners to locate and orient the DataMatrix code.
DataMatrix codes and their advantages
What are specific benefits of DataMatrix codes? Are they "better" than traditional barcodes? Let's have a closer look:
Higher data density means they

occupy less space
They have a

higher fault tolerance

of up to 30%
A much

lower contrast

is enough for sufficient scan readability
They

can be read in any position

(0-360 °)

Due to their ability to encode a large number of characters in an area as small as few millimeters, Data Matrix codes occupy less space than other barcodes. As a result, they are particularly suitable for marking on very small products and round surfaces. Their dimensions are basically only limited by the printer in use – be it inkjet printer, laser coder or label printer. Being very tiny and discreet, Data Matrix codes will not even attract any consumer's attention. When small in size, they also have the positive side effect of saving consumables such as labels or inks and solvents.
Another great advantage: Data Matrix codes have an integrated method for automatic error correction. Even if up to 30% of the surface is destroyed, powerful algorithms ensure successful decoding!
Data Matrix codes are also much easier in terms of readability: A contrast of only 20% can be sufficient while linear barcodes must have a high contrast of at least 80% for the scanner. This means, for example, more freedom of design with colors which would otherwise be common sources of barcode errors.
To read Data Matrix codes, camera scanners are primarily used. They will capture the code in two directions, regardless of the orientation. In other words: It doesn't matter which way the Data Matrix symbol is turned when it's being scanned.
Healthcare GS1 DataMatrix Codes Improve Patient Safety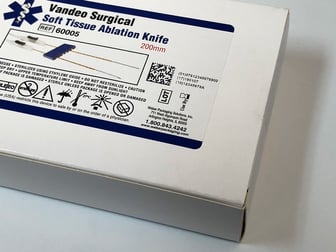 The global healthcare industry faces major challenges including counterfeiting, ineffective product recall, medication errors along with lack of inventory costs and supply chain inefficiencies. Some countries like France already have a regulation in place to improve patient safety through better traceability.
In the Healthcare industry, specifically the pharmaceutical and medical device categories, there are very specific needs that make the DataMatrix bar code the easy choice.
• Large amounts of encoded data, both variable and dynamic, need to be processed at high speeds. These include batch/lot numbers, expiration date, serial number, etc.
• Direct marking of parts like surgical instruments allow traceability and inventory control.
• Global regulatory and legal requirements mat dictate that these DataMatrix codes carry specific information.
Structure of a GS1 DataMatrix Code
A GS1 DataMatrix is printed as a square or rectangular symbol made up of individual dots or squares. This representation is an ordered grid of dark and light modules bordered by a solid edge finder pattern. The data is encoded using a series of dark or light modules based upon a pre-determined module size, grid size and mathematical formula. The GS1 DataMatrix is readable omni-directionally (in a 360-degree orientation).
A GS1 DataMatrix code usually contains the following attributes:
Manufacturing Product Code: (GTIN) - 14 digits
Expiry Date: 6 digits (YYMMDD)
Batch/Lot Number: Up to 20 alpha-numeric characters
Unique Serial Number: (randomized) - Up to 20 alpha-numeric characters
Here is an example of what that would look like: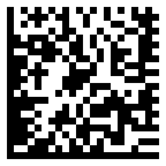 GTIN: (01)07612345678900
Expiry: (17)190107
Batch/Lot Number: (10)12345678A
Serial Number: (21)1234567890
Some Advantages to Healthcare GS1 DataMatrix Code
You'll often find the DataMatrix bar code on medical device packaging, medications, and even directly on medical devices themselves (like surgical tools). Since the GS1 DataMatrix code contains much more information than a standard linear bar code, it allows a wide range of information to be included when scanned. This helps with traceability in case there are issues with the product.
Using just one symbol on a product helps simplify the healthcare environment. Since most bar codes are not human readable, it would take time to scan numerous symbols to find the one a care-giver might need. With the DataMatrix code, one scan gives all the information needed, with the possibility of even including URLs in the future to link to video help, instructions, or other product related information.
Camera-based bar code scanners are required to scan DataMatrix codes. That's why your cell phone can scan QR codes so easily. Laser bar code readers cannot read 2D bar codes like the DataMatrix. However, this does not have to be a disadvantage: Those camera scanners can also read traditional 1D barcodes. Investing in newer technology may certainly be a good decision!
Applying GS1 DataMatrix Codes to Products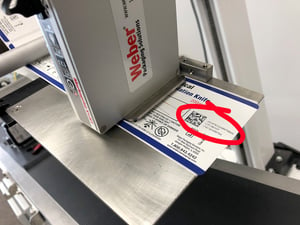 Most times the GS1 DataMatrix code is put on a label attached to the product or product packaging. This is easily done with a high-resolution thermal ink jet coder, like Weber's Markoprint X1 Jet system.
The information for the symbol's attributes is entered using the X1 Jet's software and then printed on the product label just before being applied to the product or package. The dense, easy-to-read symbol is permanent and the ink dries almost instantly upon application.
If you need to put a GS1 DataMatrix code on a medical device itself, this is usually accomplished using a laser since the code needs to be etched into the surface of the device.
More information is available on the GS1 website under www.gs1.org/healthcare.