"It's all about the community and how we bring people together through beer," said co-founder and Master Brewer Deb Loch.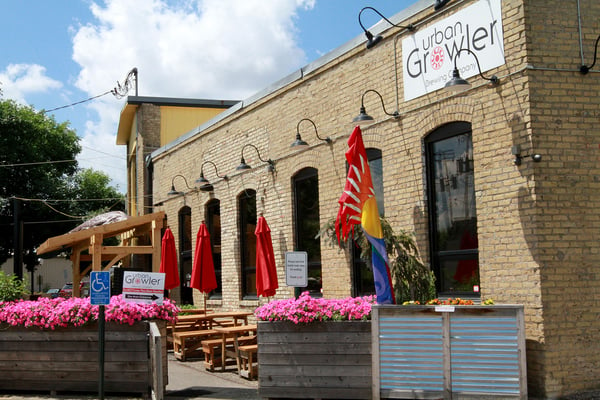 Celebrating their fourth anniversary in business, Deb and co-founder Jill Pavlak have been slowly building their brewery through quality products and local participation. Urban Growler (www.urbangrowlerbrewing.com) was opened in July 2014 when Deb and Jill combined their talents and passion to create outstanding beer, food and a welcoming space for the community.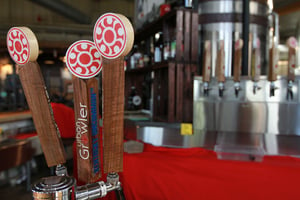 And their brand tag line says it all: "We're Beer For You!"
As Minnesota's first female-owned brewery, they had many challenges getting their vision in place. But with the help of friends, family and even total strangers, Urban Growler became a reality. Their patrons believed in the founders vision and their support helped get one of the hottest new breweries off the ground. Now that spirit is being repaid with a company that is there for the community.
The brewery, located at 2325 Endicott St. in St. Paul, Minnesota, features a warm, welcoming taproom, on-location kitchen and an outdoor beer garden. There are also indoor retail spaces that can be rented for hosting meetings, weddings, and local social gatherings.
But one of the most interesting things about Urban Growler is the building itself. This century-old brick and timber space was once home to the St. Paul Police horse stables back in the late 1800's. After that tenure, it became a manufacturing facility for wooden skis and hockey sticks (after all, this IS Minnesota) as well as other warehousing in later years. The designers for Urban Growler did an awesome job of resurrecting the true character of the old building while adding a few modern updates for comfort and accessibility.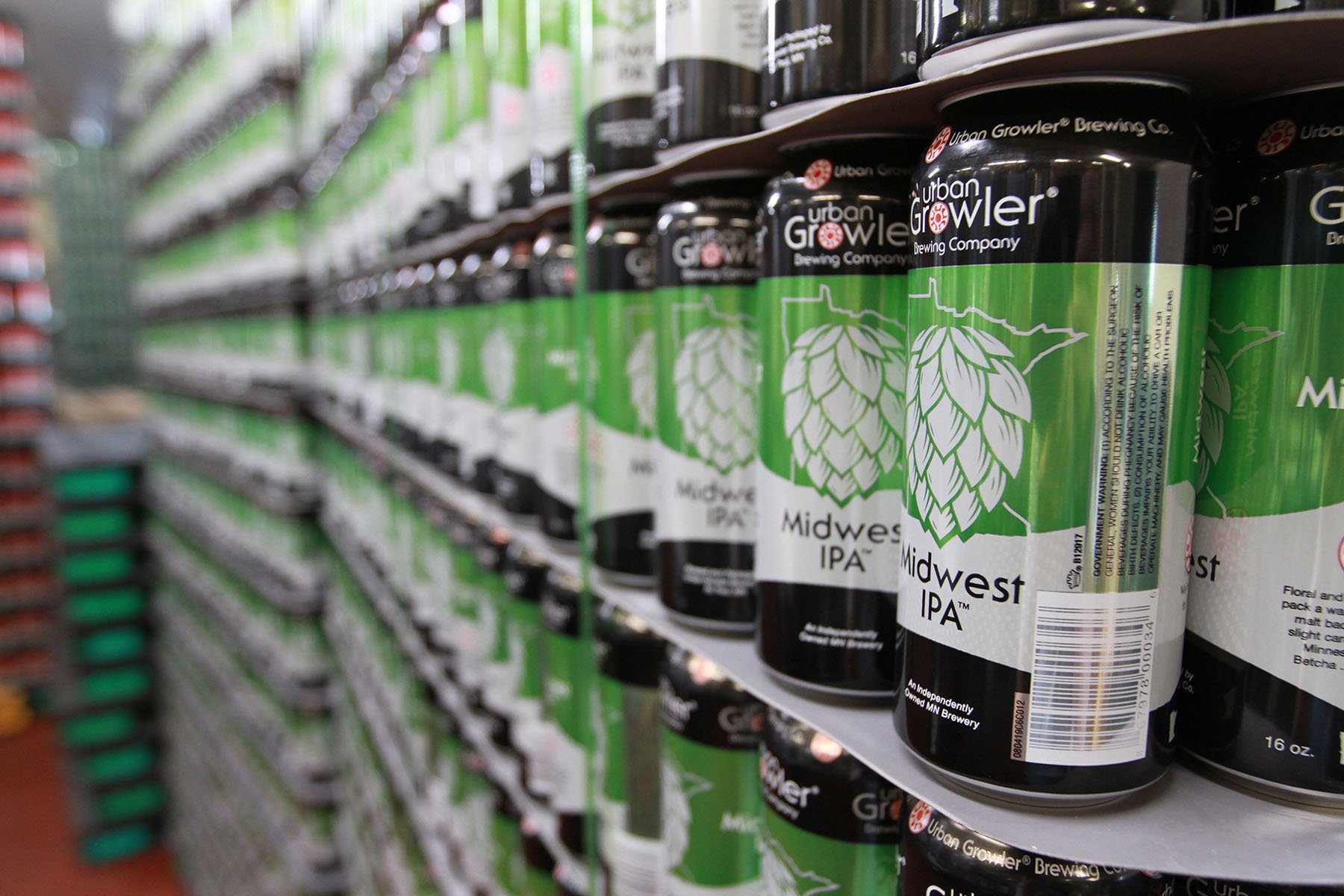 The brewery is looking to output 2000 barrels this year, up from about 1250 last year. Their flagship brews include traditional beers like their CowBell Cream Ale, Midwest IPA and their De-Lovely Porter. They also brew an interesting Kentucky Uncommon Ale and a "West-Coast-hops-meets-East-Coast-maltiness" Golden Hammer IPA. All Urban Growler flagship beers are lovingly handcrafted in 10-barrel batches under the close supervision of Master Brewer Deb.
But one of the best things about being a small brewery is that you can brew small batches and experiment with limited releases. Last year, Urban Growler brewed over 40 different beers, some as small as half-barrel experiments! Most of these end up in the taproom where their popularity is voted on by their customers' consumption. The more popular winners then might end up as a seasonal or limited release for distribution in cans.
Lately much of their focus has been on a concept that they call "Plow to Pint®". They have found that people would rather drink locally and that they appreciate locally sourced products. For this endeavor, Urban Growler uses ingredients harvested from farmers in the area to create unique beers with a distinct twist. Some of the recent favorites include Blueberry Wheat featuring blueberries harvested from a family-owned farm in Princeton, MN, and an Oak Aged Imperial Ale with Frontenac Grapes that used classic oak barrels and Frontenac grapes gown outside Red Wing, MN. They are currently working with the Rainforest Alliance in Guatemala and the University of Minnesota to create a collaboration brew using the sustainable ramon nut. Not your ordinary Stout.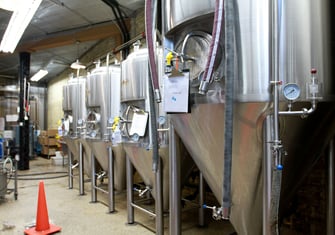 While most of the flagship beers at Urban Growler are filled by a Wild Goose system into preprinted cans bought in bulk, these new small batch creations are getting canned and labeled using pressure-sensitive custom-designed labels. This allows the brewery to be more flexibile while doing a small batch economically and using eye-catching designs for their new brews.
Urban Growler has been canning approximately 150 cases of their small batch seasonals every few months. But because of their success, they are now looking to ramp things up to 250-case batches of their special beers once a month. To do this, the brewery had to invest in a new automated labeling system.
After much research and a few false starts, they happened to find Weber Packaging Solutions online. They contacted Weber whose local rep came out to see what the best solution would be for Urban Growler. The brewery was growing and would need to be able to scale up to the larger brew runs at higher speeds in the future. Reliability was key to a new system and it had to be easy for the staff to operate.

Steve Sylvander, the local Weber rep, suggested a PackLeader 501 wrap-around labeling system that would fit right into their existing canning line. And since Weber is one of the largest label manufacturers in the USA, Steve helped Urban Growler get their custom labels printed for the first few runs. Their first two brews off the new line were a Rhubarb Wit (yum!) and their Kentucky Uncommon.
Head brewer, Jesse Pittman, who came to Urban from Swamphead Brewing in Florida, was there for the installation and managed the first runs.
"Experience has taught me you need good gear with a simple interface that is easy for everyone to run," said Jesse. "It took no time at all to teach the other brewers and staff how to work the PackLeader 501."
Urban Growler is now in the position to can and share more of their specialty beers with an ever-widening audience. Being self-distributed, the brewery only reaches the metro St. Paul/Minneapolis and surrounding areas for now. But plans are to continue to spread their brand and grow at a comfortable pace.
When asked what lies ahead in the future for Urban Growler, Deb replied, "We want to grow to be one of the top ten breweries in Minnesota by reputation. We want to continue to build our brand by bringing people together with our quality products and innovation."
I have a feeling they will do it.
---