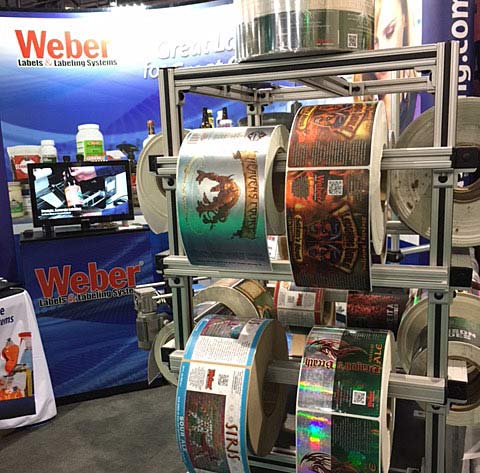 The Craft Brewers Conference's BrewExpo was an exciting and informative event for Weber. We talked to brewers from all over the world about their craft beer packaging problems. And we learned quite a bit about their challenges as they're just starting out or beginning to grow out of their current processes. The show itself included 10,000 brewers and more than 800 exhibitors.
It's clear that craft beer is a fast-growing industry. While beer overall has been trending down, craft beer has continued to rise nearly 13% last year. This show encompassed not just the major players in craft beer but also the brewery-in-planning people who are just starting out. BrewExpo gave them a great opportunity to learn about the business and also talk to the experts of everything from brewing equipment to the final packaging details.
So what challenges are craft brewers facing today?
4,400 Brewers in US = Growing Competition for Your Brand

Craft beer is growing at an unprecedented rate and there are now more breweries in the US than ever before. With over 4,400 breweries (and growing!), brewers are facing even more competition for the hearts of beer lovers. As you start to grow your brewery, consider how your final package stands up to the competition on the store shelves.
There are 4,400 breweries in the U.S. Today: more than ever. #CBC16

— DRAFT Magazine (@draftmag) May 4, 2016
.@BrewersAssoc "1,500-2,000 new breweries possible in next yr or 2"
-Bart Watson #CBC16

— Beverage World (@Beverage_World) May 5, 2016
Getting your beer to sell outside of your taproom or local area is key for your distribution growth. To get customers interested, you have to take the time to tell your brand's story through your craft beer label design. It has to be unique and memorable. The most popular labels in our booth at CBC were the metallic material labels especially ones that had the reflective qualities built into the design. We got a lot of comments about those because the artwork really pops off the label.