The Future of Our Legacy
After 90 years in business, we continue to look for ways to innovate and carry our legacy of labeling excellence into the future.
We're not just thinking about what's now – we're thinking about what's next. As our business continues to expand, we work towards meeting current and anticipated needs of our customers, who make it all possible.
Read on to learn more about how we're continuing our legacy.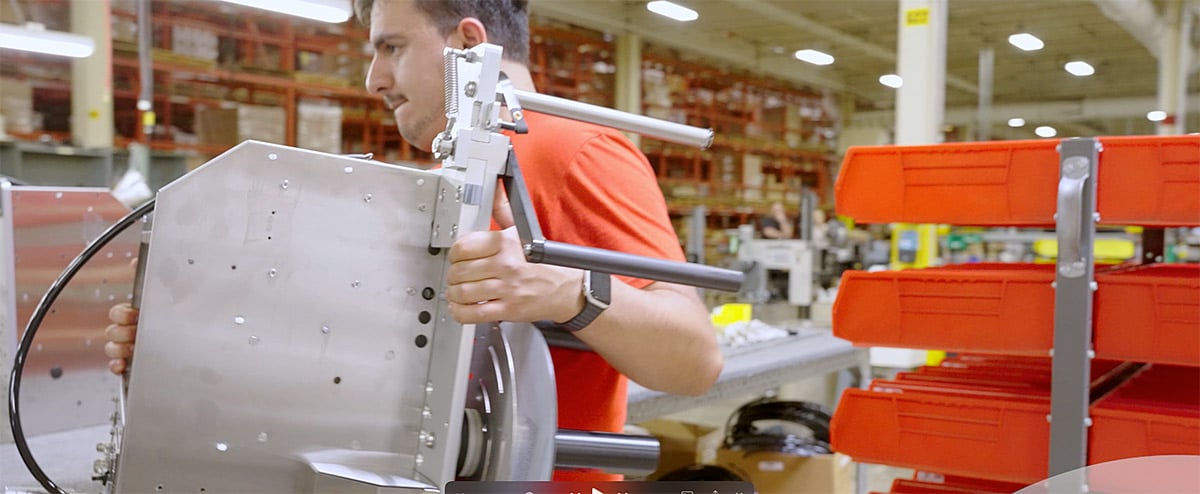 Making print-apply labeling more efficient
At Weber, we're setting a new standard for print-apply labeling. By moving to more customer-based solutions, our products will be the most robust, hard-working systems available. And with a more modular feel for expanded versatility, we're giving our customers the flexibility they require. For instance, our Model 4050 label printer-applicator is a modular high-speed system that is more energy efficient than previous models, easier to service and will be the new standard of print-apply labeling.
Making life easier for ecommerce and warehouse facilities
While many systems are geared toward integrators and distribution center packaging, we're working to make life easier for different types of facilities. With systems like our recently launched Legi-Flex SLAM high-speed variable-height printer-applicators, we can bring new dimensions to ecommerce and warehouse facilities while fostering lifelong partnerships backed by superior products and service.
Providing expanded label capabilities
To meet our customers' demand for expanded label capabilities, we're moving into more vertical-based solutions, as well as offering more complex labels. Our offerings now include tamper-evident labels, expanded content labels and new materials for extreme heat and cold.
And so much more!
Ready to explore how you can take part in making the next 90 years of history?